There was a time when Christmas meant homemade gifts under the tree and fresh baked goodies all through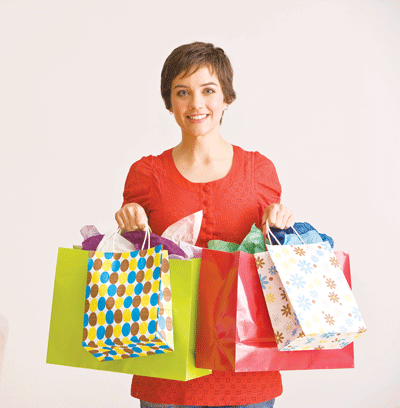 the holiday season. That can be tough to pull off sometimes with the hustle and bustle of the modern day commitments. While there may not be time to make all the gifts for Christmas morning, Yulemart offers some unique options for one-of-a-kind gifts that fit the bill. The Association of Bragg Spouses (ABS) presents the 23rd Annual Yulemart Craft Fair from Friday, Nov. 22 through Sunday, Nov. 24.
"Yulemart is a three-day craft fair that has homemade items,"said Melissa Kedrowitsch, first vice-president of the Association of Bragg Spouses. "We use the funds to give out in the spring in the form of welfare grants to organizations such as The Fisher House and the Armed Services YMCA."
Kedrowitsch added that some of the money is given out for performance scholarships to children in the community and adult military dependents who are headed to college. Over the last fifteen years the association has donated $645,000.
"This year we are having some exciting crafts," said Kedrowitsch. "We have everything from scarves, baby clothes, homemade wreaths, wooden ornaments and toys, jewelry and other items."
She added that the association has a gift shop on post that includes Fort Bragg-specific items and boutique items for sale such as welcome gifts, farewell gifts, wedding gifts and more. The shop is open on Tuesdays and Wednesdays of each week from 10 a.m. – 2 p.m. A booth will be set up at the craft fair with some of these items. There will also be a shop called "Fantasy Gift Shop"for children to purchase gifts for their loved ones. Kids pay $3 and they will be able to shop in the store with elves to pick out a gift for their mom, dad, grandparents and others.
"It is a way for children to buy presents for their parents," said Kedrowitsch. "Last year we had X-Box games that were donated to us and there are many other gifts that are well worth the $3."
Food vendors will be at the event this year. "We are going to have food trucks from Raleigh that we would normally not be able to get around here," said Kedrowitsch. "Along with these vendors, we will also have photos with Santa for $3 -$5."
Kedrowitsch added that it is really economical for families to be able to get pictures taken.
The Association of Bragg Spouses was founded upon four principles: charity, friendship, hospitality and support. The group is composed of military spouses who are dedicated to the army. "This is a very serious event for the local area," said Kedrowitsch. "It takes a lot of volunteer hours and manpower to try and pull off these large events and it is for a great cause."
The hours on Nov. 22 are 9 a.m. – 6 p.m., Nov. 23 from 9 a.m. – 6 p.m., and Nov. 24 from 11 a.m. – 4 p.m. at the Ritz-Epps Physical Fitness Center in the 82nd area.
For more information visit www.fortbraggabs.org.
Photo: Get into the Christmas spirit at this year's Yulemart hosted by the Association of Bragg Spouses.