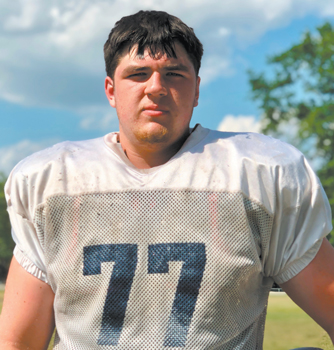 Editor's note: This is part of a series on Cumberland County high school spring football workouts.
Cape Fear High School continued the most successful era of football in school history last season with a 7-5 record. It included a trip to the first round of the North Carolina High School Athletic Association 3-AA football playoffs.
But for that tradition to continue, head coach Jake Thomas is going to have to fill some significant gaps caused by graduation.
"Obviously we lost some really good linebackers,'' Thomas said. "We also lost some good running backs. That's the main focus of the guys we've got to replace from last season.''
The good news for Thomas is he's got a few skilled players back this year, among them quarterback Ki'mani Britton and running back Cayden McKeithan.
Britton completed 70 of 138 passes for 613 yards and five touchdowns.
McKeithan rushed 89 times for 289 yards and scored five touchdowns.
Thomas said Britton has progressed well from his freshman season last year and showed positive signs during the spring.
The Colts' leading receiver from 2018 is back, Taiquan Gamble. He had 33 catches for 281 yards and two touchdowns.
One of the most experienced Cape Fear returnees is offensive lineman Caleb Krings.
Krings said the Colts have a new team and a new beginning as they head into summer and fall workouts. "In the offensive line we've got half of us coming back,'' he said.
On the defensive side of the football, Thomas will be counting heavily on cornerbacks Micah Nelson and Lamon Lock to anchor the pass defense, along with versatile athlete Nick Minacapelli.
There is one returner in the linebacking corps, Donta Autry. Thomas said he has put in a lot of hard work in the offseason.
Most of the spring, Cape Fear has focused on getting its base defensive package installed so the team can immediately react to any offensive formation or motion it sees in a game.
Offensively, the team stressed learning three or four base plays with the ability to run a counter play and a pass play off each one.
Photo: Caleb Krings