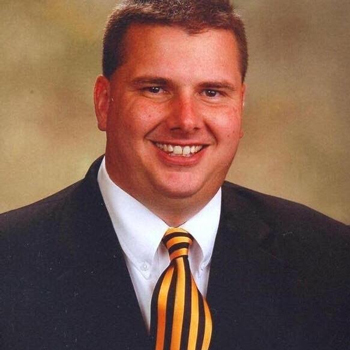 The schedule is set for the annual Cumberland County Schools Football Jamboree, with few changes from last year's event.
This year's games will be Thursday, Aug. 13 at South View High School and Friday, Aug. 14, at Terry Sanford High School. That will be the first athletic event held in Terry Sanford's rebuilt stadium.

There is no rain date for either scrimmage. A final decision on ticket prices will be made at next month's Cumberland County Schools athletic directors meeting.
Vernon Aldridge, student activities director for the Cumberland County Schools, said all of the non-Cumberland County schools that took part in last year's jamboree asked to return this season.


One of the main reasons may have been a change Aldridge made last year, switching the format from what most jamborees do in having four teams on the field at the same time, each pair playing on half the field.

Last year, Cumberland County changed to a full-field format for each scrimmage session. Aldridge indicated that was a hit with the coaches.

"It allowed them to open up their playbooks,'' Aldridge said. "It also allowed them to know they could return punts, and to get in some snaps out there with the kicker
and punter.''

Pine Forest football coach Bill Sochovka, who has spent 25 years at the school, the last 13 as head coach, echoed some of Aldridge's points about the advantage of full-field
scrimmages.

"It gives a really good sense of where your kids are in terms of game preparation,'' he said. He added it's a benefit for younger players, especially quarterbacks, who get a better sense of the speed of the game on a full field.

"You coach all year, do your 7-on-7's, then all of a sudden you've got a full rush,'' Sochovka said. "It also helps when you break down film the following week.''

Another big plus since Aldridge expanded the county scrimmage to bring in more outside teams is Cumberland County Schools don't have to see someone they'll play in the regular season.

"You don't want to do that,'' Sochovka said of meeting a regular-season opponent in a scrimmage setting.''


Here is the schedule for the 2020 BSN Cumberland County Schools Football Jamboree:
Thursday, Aug. 13 at South View High School
5 p.m. - Lumberton vs. Douglas Byrd
6 p.m. - Hoke County vs. Overhills
7 p.m. - Union Pines vs. Gray's Creek
8 p.m. - Clinton vs. Pine Forest
9 p.m. - Seventy-First vs. South View


Friday, Aug. 14 at Terry Sanford High School
5 p.m. - Apex Friendship vs. Triton
6 p.m. - St. Pauls vs. Westover
7 p.m. - Richmond Senior vs. Cape Fear
8 p.m. - Scotland vs. Terry Sanford
9 p.m. - E.E. Smith vs. Jack Britt