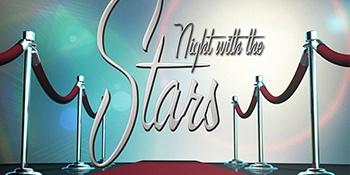 Book Black Women, Inc. is hosting a Night With the Stars, Saturday, April 23, at 7 p.m. Three films will be screened during the event. Attendees should dress all in white.
"I read that the color white, in African cultures, symbolizes peace, good fortune, creation and the spiritual realm of the ancestors. I thought that was beautiful and falls in line with the Book Black Women brand," said Ayana Washington, founder of Book Black Women, Inc.
"Aside from that super deep aspect, I believe white in contrast with the green landscape is a gorgeous concept."
The venue for the event will be the backyard of the 1897 Poe House, located on Bradford Avenue in the Haymount Historic District. The house, owned by E.A. Poe, a local businessman and owner of the Poe Brick Company, was added to the National Register of Historic Places in 1982 and is a part of the Museum of the Cape Fear Historical Complex.
The three films being shown during the event are all directed and created by black women. The first, "Experience of Black Women of Cumberland County Vol. 1," was created by Michele Falls. In the documentary, Falls tells the story of thirteen local black women and their cultural, professional and personal experiences within Cumberland County.
In an interview with the Fayetteville Arts Council, Falls said, "This documentary is a love letter to myself as a child, and to my beautiful Black American baby girl. I began this project to better understand my Black heritage and to give my daughter a foundation I never had."
The second film, "The Race Against Race," created by Nattalyee Randall, is about her experience using running as an act of protest during the Black Lives Matter movement. The film has been accepted to four film festivals: DOC NYC, Trail Running Film Fest, Africa World Documentary Festival and Love and Hope International Film Festival.
The final showing is "I'm a Star," directed by Alason Little. The episode follows a dancer preparing backstage for a dance recital, a future star. It is the fifth episode of the series Dogwood, a digital Yellow Beanie Project.
"I did not choose the films, if you can believe that," said Washington. "I let the artists come to me organically, and their films were presented to me. I know that sounds super artsy, but it's true. I started talking to friends about the type of event I wanted to put on, and they, in turn, put me in touch with incredibly talented black female directors."
A Night With the Stars is open to the public. Wine and theater-based snacks will be offered, and a red carpet will be rolled out with a Hollywood step and repeat backdrop for photos.
Tickets cost $40 for standard seating or $60 for VIP lounge seating. For tickets and more information, visit www.eventbrite.com/e/a-night-with-the-stars-tickets-296378715717.