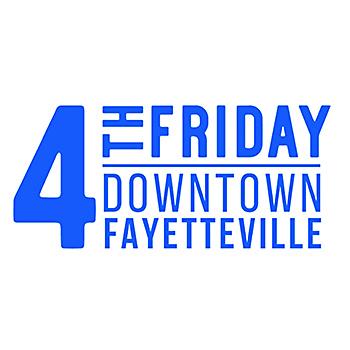 Downtown Fayetteville will host its 4th Friday event Aug. 26 between 6 and 9 p.m. at Anderson Street, just off of Hay Street.
"Anybody can find something they love on the 4th Friday," said Lauren Falls, Cool Springs Downtown District marketing director.
The 4th Friday is being presented by the Cool Springs Downtown District. The .55 square-mile Cool Springs Downtown District is "Fayetteville's growing destination for art and entertainment."
The 4th Friday is where Fayetteville "lines the streets with food carts, vendors, musicians, artists, performers and attractions," Falls said.
Anderson Street will be where this month's featured DJ, N.C.-based DJ Tommy Gee Mixx, will be holding down the tunes.
"I'm an old head with new moves," according to Tommy Gee Mixx. "I spin whateva, wheneva."
Being a street festival, there is no stage at a 4th Friday event. You can interact with musicians and artists selling their work up close, and you can interact with local downtown businesses, she added.
There will be a "food truck rodeo" at the Arts Council of Fayetteville parking lot, located at 301 Hay Street.
"The Arts Council of Fayetteville [and] Cumberland County supports individual creativity, cultural preservation, economic development and lifelong learning through the arts," the Arts Council spokesperson said.
The Arts Council of Fayetteville was founded in 1973 and has served as the link between artists, the arts and culture ever since.
"In the year 2020-21, the Arts Council distributed $1.1 million in grant funds and allocations to Cumberland County arts and culture nonprofit organizations, artists, and municipalities," according to the Arts Council of Fayetteville website.
"Downtown Fayetteville has successfully reversed its image with a multitude of downtown revitalization projects that began in the early [1990s] and continue today," according to VisitFayetteville.com.
Over the years, additions such as the Airborne and Special Operations Museum, N.C. Veterans Park, Fayetteville Area Transportation Museum, as well as Festival and Linear Parks, "have all contributed to the changing face of the downtown area," VisitFayetteville.com says.
The 4th Friday events are a way to celebrate downtown Fayetteville and its diversity. These events are also the perfect way to welcome people to the city who might not otherwise venture
downtown.
The Cool Springs Downtown District hosts over 100 businesses and award-winning restaurants, nationally-renowned museums, a growing residential population, over $150 million in public and private investment over the course of two years and is being considered for the region's newest performing arts center, a likely investment of over $40 million, according to the Cool Springs Downtown District's website.
Typically, from March to October, the Cool Springs Downtown District hosts 4th Friday events to draw locals and visitors to the downtown area.
If you're new to the area, or if you're considering making your way down to this 4th Friday festival, Aug. 26 between 6 and 9 p.m., bear in mind that by this point in the summer season, the evenings are generally warm but not overbearing.
If you have questions, please check out Cool Springs Downtown District's website at www.VisitDowntownFayetteville.com.