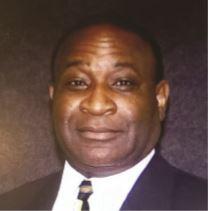 Westover has tapped a coach from one of the best known football families in Fayetteville to head its program.
Craig Raye, the younger brother of longtime NFL assistant coach and Michigan State quarterback Jimmy Raye, takes over from Stephen Roberson, who left earlier this year for another high school job in South Carolina.
Raye, a 1978 graduate of Michigan State, brings a wealth of college coaching experience to the Wolverine campus, starting as a college coach in 1982 with stops at North Carolina A&T, Wichita State, Purdue, Western Carolina, Wesleyan University and Arkansas-Pine Bluff.
He's been out of coaching for a year but was excited for the chance to return to his native Fayetteville and coach at Westover. "Having played and grown up there, it was a special treat,'' Raye said.
He hopes to relocate to Fayetteville by the middle of July. That won't give him much time to work with the Wolverines during the offseason as the week of July 17-21 is a dead period because of the North Carolina Coaches Association clinic in Greensboro.
During a recent visit to Fayetteville, Raye met with Wolverine assistant coach Justin Sherrod who has been running offseason practice. "I told him to continue,'' Raye said.
He also had time to sit down with Sherrod and get an overview of what Westover ran offensively last season. "It's a system I'm very familiar with, the spread offense,'' Raye said. "That's what we ran at Arkansas-Pine Bluff. The key is terminology.''
Having been a recruiting coordinator for much of his college coaching career, Raye hopes to be able to share with his players guidance on what recruiters are looking for and how to best prepare themselves for a chance to play at the next level.
He also plans to tap into his connections and the connections of his older brother, Jimmy, with players who have gone on to the NFL.
"I hope to get some of the guys I've coached and met through Jimmy and continue to bring them into Fayetteville,'' Raye said. "We want to do some things for the community and have all that knowledge rub off.
"I may even have Jimmy come out and visit with the team so these guys can see what an old quarterback looks like.''
The elder Raye broke color barriers in college football when he started as quarterback at Michigan State and is best remembered as the Spartans' quarterback against Notre Dame in the famous 10-10 with the Irish in 1966.
PHOTO: Craig Raye