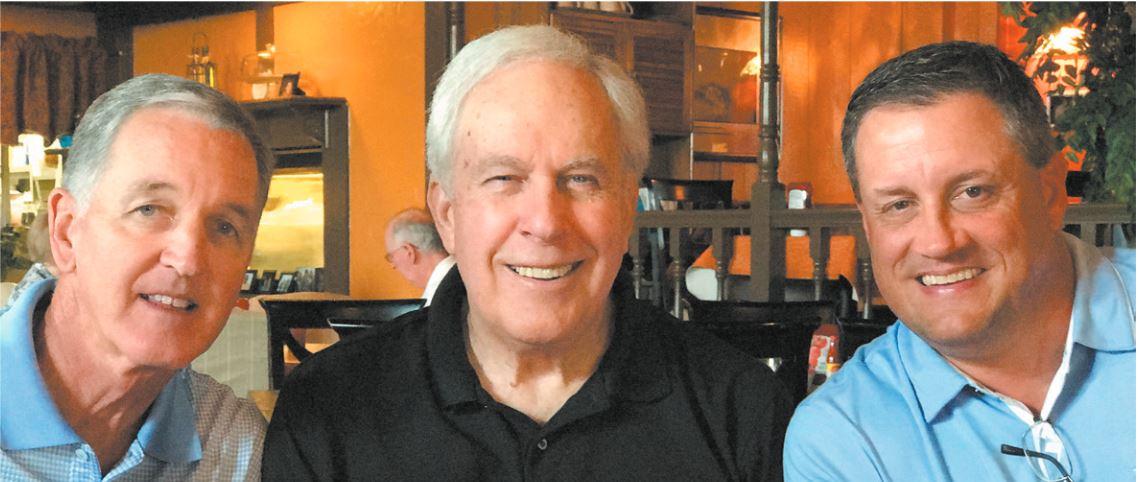 Starting on Aug. 7, fans of local sports in Fayetteville will have another source for news and commentary as DK Sports debuts its weekly radio talk show, "The Sports Page."
Don Koonce, founder of DK Sports, said he's been kicking the idea of a local talk show around for a couple of years. It will air weekly on Monday nights on WCLN, 107.3 FM, featuring well-known local play-by-play announcers Trey Edge and Bill Boyette.
Both Edge and Boyette have been working with DK Sports for some time in various roles. Last year Edge also anchored the weekly Terry Sanford football radio show while Boyette has for some time handled the DK Sports weekly pre-game football coaches show.
"Bill's got connections with basketball, Trey with football and I've still got some with baseball,'' Koonce said. "I thought we could attract some good interviews for the show. We wanted it to be quality, locally based, with guys with ties to the community.''
The show will air four times a month from 6-8 p.m. It will be available both on air and via internet streaming.
"The sports base in Cumberland County has been looking for something like this,'' Koonce said. "I certainly hope we fill that void. This show brings together two premier play-by-play guys.''
Edge and Boyette have worked together in the broadcast booth before, and Edge said he's excited to resume that pairing. But he said coaches he's spoken with are excited too, for a different reason —"Getting even more exposure for their kids and their programs,'' Edge said. "For us, that's a win-win. If you can get more exposure of a kid doing something on the field or in the classroom, it's a good thing.''
While high school sports will be a big part of the show, Boyette said it wouldn't end there. "Trey knows college football coaches, and I'll have ties with college basketball coaches,'' Boyette said. "I think we'll have a good shot of making them a part of our program.''
The Sports Page will also have an association with Up & Coming Weekly, with the two outlets cross-promoting their work covering high school athletics.
Bill Bowman, publisher of Up & Coming Weekly, said the new alignment is part of the community newspaper's role in the Newspapers in Education program. By the start of this school year, Up & Coming Weekly will have racks in all Cumberland County Schools providing free copies.
Bowman said this will provide students the chance to read about themselves in the High School Highlights feature each week in the newspaper. "It not only recognizes the outstanding young people, but we can get children reading ... about other things going on in the community,'' he said.
"Now DK Sports can be everywhere Up & Coming Weekly is and Up & Coming can be everywhere DK Sports is. With Don Koonce, Trey Edge and Bill Boyette being advocates for these young people, they are going to become advocates for education, literacy and community involvement. "We're excited about that."
PHOTO: Bill Boyette, Don Koonce, & Trey Edge