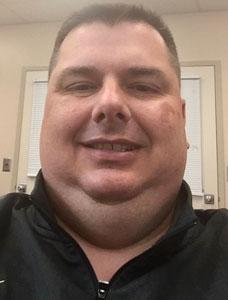 The expanded version of the Cumberland County Football Jamboree begins a two-day run Wednesday and continues Thursday with Cape Fear and South View High Schools hosting the event.
Vernon Aldridge, student activities director of Cumberland County Schools, has been working overtime the past few months, expanding the field for the jamboree and contacting sponsors to seek financial support and donations of various services to make the jamboree a bigger event for the fans and competing teams.
"I've been really happy with the way the business community has supported the jamboree,'' he said. "Next year, I'd like to amp it up a little more and get to a point where we're giving a $500 scholarship to each participating school.''
This year's jamboree will include all 10 Cumberland County Schools as usual, joined by an assortment of Cape Fear region teams including East Columbus, Overhills, Triton, Union Pines, Hoke County and Lee County.
Eight teams from outside the region, headed by traditional 4-A power Richmond Senior coached by former Terry Sanford and Cape Fear head coach Bryan Till, will also be taking part.
Tickets are $8 each night and can be purchased in advance at ncprepsports.net. Aldridge said fans who buy tickets prior to the jamboree can enter through the pass gate at each location and won't have to wait in line to buy a ticket.
A total of 18 businesses have either provided money or services to the jamboree this year, Aldridge said. One addition was a small meal for each player and coach consisting of a hot dog, chips and bottled water for them to have following their scrimmage.
Aside from the larger field of teams and two days of play, the biggest change for the jamboree is a return to local high school fields after a few years at Fayetteville State.
Fayetteville State did a good job hosting the event, Aldridge said, but the principals, athletic directors and coaches voted unanimously to return the jamboree to a high school campus in order to keep more of the gate receipts with the schools.
"All of the money will be used to offset athletic expenses at the middle and high schools,'' Aldridge said of the jamboree ticket sales. "We use this money to help offset large purchases and send our coaches to the clinic in the summer and to provide training courses for coaches and athletic directors.''
Cumberland County Football Jamboree 2017 Schedule
Tickets: $8 both days.
• WEDNESDAY at Cape Fear
6:30 p.m. – East Columbus vs. Farmville Central; Pfafftown Reagan vs. Overhills
7:30 p.m. – Triton vs. E.E. Smith; Union Pines vs. Douglas Byrd
8:30 p.m. – Richmond Senior vs. Cape Fear; West Johnston vs. Terry Sanford
• THURSDAY at South View
6:30 p.m. – Hoke County vs. Gray's Creek; East Montgomery vs. Westover
7:30 p.m. – Northern Nash vs. Pine Forest; Eastern Wayne vs. Jack Britt
8:30 p.m. – Lee County vs. South View; Southeast Raleigh vs. Seventy-First
PHOTO: Vernon Aldridge, Cumberland County Schools Student activities director.