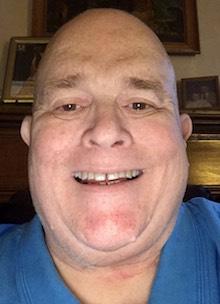 I just wanted to remind everyone that as soon as high school students report, and once all the dust settles, we'll be resuming our weekly scholar athlete feature in Up and Coming Weekly.
Coaches, athletic administrators and guidance counselors are reminded of the criteria for being chosen. The athlete must be a member in good standing of a varsity team, preferably from a sport that is in season.
The athlete does not have to be a star or even a starter, but he or she must have a minimum grade point average of 3.5 on an unweighted scale.
If you have nominees, please email them to earlvaughanjr@gmail.com. Nominees may only be submitted by bona fide school personnel, not by athletes or their families.
Include a smartphone head and shoulders picture of the nominee, preferably taken in a well-lit area in front of a solid background.
In addition to the photo, please include the following information: name, class, sport, along with any clubs or other extracurricular activities the athlete is involved in.
The record: 6-2
The record to start the season last week could have been a lot worse. I'll take 6-2 and a .750 percentage for the first games and look to keep getting better as we learn more about who has what.
Cape Fear at Seventy-First – The Falcons have been waiting a year for payback, and I think they will get it. Cape Fear is banged up and Justice Galloway-Velazquez is still mending from an offseason ankle surgery.
Prediction: Seventy-First 24, Cape Fear 16.
Douglas Byrd at South Columbus – South Columbus made the Eastern finals in its classification last season. Could be a rough night for Byrd.
Prediction: South Columbus 29, Douglas Byrd 12.
Durham Jordan at E.E. Smith – The Golden Bulls look to go 2-0 under second-year coach Deron Donald.
Prediction: E.E. Smith 27, Durham Jordan 21.
Gray's Creek at Pinecrest – The Bears will have their hands full tonight, judging from how good Pinecrest looked in its opener last week.
Prediction: Pinecrest 31, Gray's Creek 12.
Jack Britt at Terry Sanford – Jayne Airways, Christian to Andrew, figures to be flying high again this week for Terry Sanford.
Prediction: Terry Sanford 32, Jack Britt 6.
Pine Forest at Concord – Concord, like Pine Forest, is trying to rebuild from graduation losses. I have to give the edge to the home team, especially for a trip this long.
Prediction: Concord 22, Pine Forest 20.
South View at Hoke County – South View looked solid in its win over Jack Britt but can't take Hoke lightly, as the Bucks played Cary tough on the road last week.
Prediction: South View 24, Hoke County 12.
Lumberton at Westover – Both teams were shut out last week, but Westover played a little better defense against a strong opponent. I'll give the edge to the Wolverines.
Prediction: Westover 21, Lumberton 20.
Other games
North Raleigh Christian 21, Fayetteville Christian 14
Village Christian 13, Concord First Assembly 12
Wake Christian 29, Trinity Christian 16