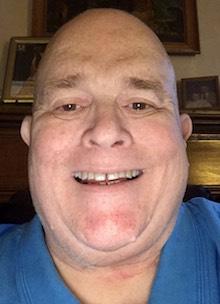 Depending on how late you read this on Thursday, I may be under the knife of Dr. Kimberley Barrie of Fayetteville Orthopaedics.
She's an extremely accomplished surgeon and she'll be performing an operation on my left hand called a ligament reconstruction and tendon interposition or LRTI. You can Google it for specifics.
The big news for me is I'll be in a cast for two weeks and rehabbing the repaired hand and thumb for about three months, but I'm hoping it won't slow down the work I'm doing with Up & Coming Weekly covering high school sports.
Your prayers are appreciated, and I hope to back at the keyboard knocking out stories again soon.
The record: 15-4
I was 9-2 last week for a season count of 15-4, 78.9 percent.
Cape Fear at New Hanover – Cape Fear has overcome critical injuries early in the season to score a couple of big opening wins. But Friday night they take a long road trip to face a potent New Hanover team that features a versatile offense scoring points in droves. It could be a long ride home for the Colts.
New Hanover 28, Cape Fear 14.
Douglas Byrd at Purnell Swett – A difficult start for the Eagles doesn't look to get any better this week.
Purnell Swett 30, Douglas Byrd 14.
Seventy-First at E.E. Smith – Bad time for E.E. Smith to catch the Falcons, coming off a stinging, narrow defeat to Cape Fear last week. I don't think Xeavier Bullock will be enough for the Golden Bulls tonight.
Seventy-First 24, E.E. Smith 18.
Gray's Creek at Jack Britt – Jack Britt has had a tough time finishing on offense the first two weeks. I think Gray's Creek can move the ball, and their defense wasn't as porous as the loss to Pinecrest last week indicated.
Gray's Creek 22, Jack Britt 20.
Richmond Senior at Pine Forest – Talk about bad timing. Pine Forest catches Richmond a week after the Raiders suffered a rare home shellacking to top-ranked Wake Forest.
Richmond Senior 30, Pine Forest 8.
South View at Lumberton – The Tigers seem to be building momentum while Lumberton is off to a tough start. Have to like South View on the road.
South View 27, Lumberton 12.
Terry Sanford at Cleveland – It's unusual for a couple of teams not in the same county or conference to have seen each other as often lately as these two. I'm betting that Jayne Airways makes a safe landing in Cleveland this week.
Terry Sanford 22, Cleveland 14.
Hoke at Westover – The Wolverines got a huge emotional lift with their win over Lumberton last week. I think it carries over to this week.
Westover 18, Hoke County 16.
Other games
Wake Christian 31, Fayetteville Christian 12
Trinity Christian 29, Word of God 14