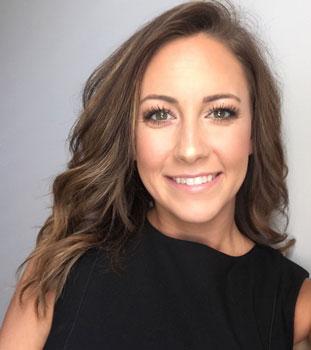 During her days as a cheerleader at Terry Sanford, Keely Warren has memories of being on the sidelines on wet Friday nights, cheering at one of the dirt tracks that surround the majority of senior high football fields in Cumberland County.
They're not pleasant.
"When there's mud on the track, that kind of messes things up for you,'' said Warren, who went on to cheer at East Carolina and served one season as a member of the Carolina Hurricanes Storm Squad. Complicating the problem was the frequent use by schools of golf carts and other small vehicles to deliver various equipment to the sidelines.
"They would leave huge divots in the track,'' she said. "That's a safety precaution for us.''
It's still a worry for Warren, who teaches English at Cape Fear High School and assists head coach Michelle Johnson working with the school's cheerleaders.
"I don't want my girls to be at risk in those spots of a rolled ankle,'' Warren said.
Another problem is the large mats the cheerleaders drag out to the track for football games. "They're expensive and already getting dirty with the sand,'' she said. "I didn't want to deal with a wet, stinky, muddy mat.''
Woes of the cheerleaders are just another reason county high school athletic officials would love to get their tracks fitted with rubberized surfaces. Currently only three county tracks are equipped that way: Pine Forest, Reid Ross Classical School and New Century Middle School.
South View has a paved track while the other senior highs are still dirt.
The problem is the money to make it happen is hard to come by. Vernon Aldridge, student activities director for the Cumberland County Schools, said the cost of a rubberized track is from $150,000 to $200,000.
About 10 years ago, the budget for capital improvements for the county schools was slashed from $9 million to $3 million annually.
"We haven't gotten anymore money from the state,'' Aldridge said. "As far as athletic capital outlay, I get $75,000 a year for 24 schools. That doesn't go far.''
Schools have to look elsewhere for the money, and unless they catch a break like Cape Fear did, paying for a new track is tough.
Matt McLean, Cape Fear athletic director, said the school will soon start construction on its track thanks to a couple of generous donors.
Over the past year, Cape Fear got separate $75,000 donations from the Rachel Horn and Grayson F. Bean fund and the Billy and Faye Horne fund, McLean said. That money was used to upgrade the school's weight room and will pay to start the work on the track at Cape Fear, with McLean hopeful the school can get additional funding next year.
McLean said a track is essential to the total school program as it is used in physical education classes as well as for competition and offering people in the community a place to walk and run.
"Being able to have (the surfaced track) for students and teachers is important,'' McLean said. "It's a classroom.''
Aldridge and McLean said city and county government officials have talked with the schools and are willing to explore options for trying to make surfaced tracks at all the schools happen, but so far no one's found an answer.
"Right now we don't have the funds,'' Aldridge said. Which means Warren and her cheerleaders will be seeing more mud puddles and divots in the near future.
"I don't think we should second-guess something that would be a safer alternative,'' Warren said.
PHOTO: Keely Warren, Assistant Cheerleading Coach at Cape Fear High School.