Ritika Shamdasani
Terry Sanford • Junior • Tennis
Shamdasani has an unweighted GPA of 3.94.
She is proficient in four languages, has studied
computer programming and is active in
the Terry Sanford Student Government Association.
She ranks in the top five in her class.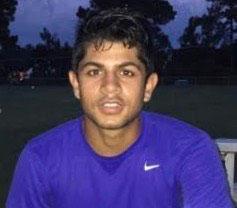 Saurav Mall
South View • Senior • Soccer
Mall is a member of the Key Club, the Academy of Scholars,
the National Honor Society and Tiger Stripes.
He has an unweighted GPA of 4.0.