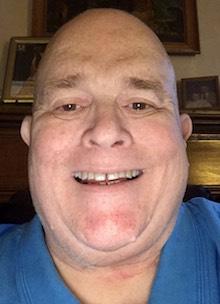 There is no group of people
more superstitious
in this country than high school football coaches. I remember when John Daskal coached at Reid Ross and later Terry Sanford. He had a tradition of putting a clipboard with a baseball cap attached to it on the sidelines at each game.
Other coaches had their little quirks and issues.
So there should be no surprise there's some concern in their ranks about using the MaxPreps rankings to break ties in seeding for this year's high school football playoffs.
There was a big debate on Twitter this week, and one of the main topics was the lack of transparency in how MaxPreps is deciding who ranks where. What's in the formula? Does strength of schedule count? How do you rate a win over a weak 4-A team against one over a strong 3-A team?
These are all valid questions.
I've said previously I support using some kind of ranking system to break ties. I've attended meetings in years past where coaches voted on who made the playoffs, and I've seen the pained looks on faces of coaches who got left out in the cold because a buddy of another coach cast a deciding ballot that knocked his team out.
Any ranking system based on legitimate data is better than letting human emotion rule the day, but I think it's best that the N.C. High School Athletic Association ask MaxPreps for some specifics on how these rankings are being determined.
The record: 50-11
I was 7-1 last week, pushing the season total to 50-11, 81.9 percent.
Cape Fear at Westover – It's become clear Westover has issues on the defensive side of the ball while Cape Fear appears to be getting stronger each week. That said, Westover clearly can score points, so Cape Fear can't afford overconfidence.
Cape Fear 32, Westover 12.
Terry Sanford at Douglas Byrd – It will likely be another long night for the Eagles as Terry Sanford appears to be peaking.
Terry Sanford 35, Douglas Byrd 6.
E.E. Smith at South View
–
This figures to be quite an offensive showcase, but I think defense is going to make the difference
Friday
night, and I give E.E. Smith a slight edge on that side of the football.
E.E. Smith 21, South View 20.
Overhills at Gray's Creek – This is a chance for Gray's Creek to get a win, but I'm afraid the Bears are too banged up to take advantage of it.
Overhills 21, Gray's Creek 14.
Richmond Senior at Jack Britt – Britt's celebration of its road win against Lumberton will be short-lived.
Richmond Senior 30, Jack Britt 8.
Lumberton at Seventy-First –
Looking ahead will be Seventy-First's biggest problem
Friday
with Scotland looming next week.
Seventy-First 35, Lumberton 6.
Open date – Pine Forest.
Other games
Village Christian 28, Sandhills Titans 12
Trinity Christian 30, North Raleigh Christian 7
Harrells Christian 32, Fayetteville Christian 6