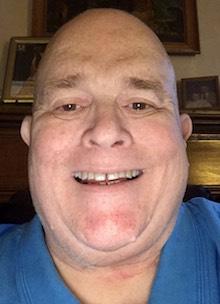 I was a guest on The Sports Page with Trey Edge and Bill Boyette this week, the two-hour talk show on WCLN-FM Christian radio 107.3 that airs from
6 to 8 p.m.
on Mondays.
The guys asked me if I was surprised there are five teams tied for first place in the Patriot Athletic Conference football standings with three weeks left in the regular season.
The answer from me was no. If there's one player in Cumberland County who had the potential to separate his team from the pack, it was Cape Fear's Justice Galloway-Velazquez. His throwing hand injury that could sideline him the rest of the season has pulled Cape Fear back to the rest of the pack and made it anyone's guess which team has the best chance to take it all.
Based on the remaining schedule, South View has the clear inside track. After a big home game
Friday
with Terry Sanford, the Tigers finish with Overhills and Gray's Creek, a couple of schools close to the bottom of the standings.
The second-easiest schedule belongs to Pine Forest, which has tough games with Terry Sanford and Cape Fear and then ends with Overhills.
E.E. Smith, Cape Fear and Terry Sanford all have the toughest routes left. Terry Sanford plays three of the five teams tied for first while Smith and Cape Fear both have open dates and play two of the top five in the final three weeks.
To say the stretch run will be interesting is an understatement. Buckle up for the ride.
The record: 64-14
Told you it would be a tough week. I'm not complaining at all to get out alive with a 6-2 record. I'd likely have picked the South View-Cape Fear game differently had I known in advance of the injury to Justice Galloway-Velazquez, but you don't get mulligans in the prediction business so I have to live with that one. I had a strong feeling E.E. Smith was celebrating too much after beating South View, plus last week was homecoming for the Golden Bulls. That plus the brilliant level of play Pine Forest's Lavonte Carter has been displaying should have warned me, but I didn't have the guts to predict the upset.
Lesson learned.
The season total is 64-14, which is good for 82.1 percent.
Cape Fear at Pine Forest – This is a tough call. Pine Forest appears to be peaking while Cape Fear is trying to regroup from losing quarterback Justice Galloway-Velazquez. I think Cape Fear can still run the football, and the Colts have a better defense than Pine Forest. The Trojans are an excellent running team with Lavonte Carter, but they're also one-dimensional. I think that will let Cape Fear scheme ways defensively to slow down Carter and pull out a win.
Cape Fear 18, Pine Forest 16.
Gray's Creek at Douglas Byrd –
The frustration ends for one of these teams
tonight
. I'll give a slight edge to Byrd as the home team.
Douglas Byrd 21, Gray's Creek 20.
Hoke County at Jack Britt – This should be the last easy win for the Buccaneers before big meetings with Pinecrest and Seventy-First.
Jack Britt 30, Hoke County 8.
Purnell Swett at Seventy-First – The Falcons quickly bounce back from their loss to Scotland.
Seventy-First 28, Purnell Swett 7.
Terry Sanford at South View - This is a big one for the Tigers. It's the toughest game left on their schedule, and a win could almost assure them a piece of the Patriot Conference regular-season title. I give South View a slight edge playing at home.
South View 22, Terry Sanford 20.
Overhills at Westover – The Wolverines should get back on track this week after some frustrating losses.
Westover 27, Overhills 14.
Open date – E.E. Smith
Other games –
Trinity Christian 35, Fayetteville Christian 6.
Raleigh Ravenscroft 18, Village Christian 16.