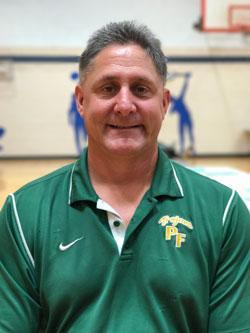 Pine Forest football coach Bill Sochovka has an unusual description for the kind of speed star Trojan running back Lavonte Carter displays.
He calls it "skinny fast."
Here's how Sochovka explained it: "Our holes don't have to be massive where his complete body has to go through the hole. As long as he's got a gap, he's got the ability to get skinny in that hole.''
It's once he gets in the hole that Carter shows his most impressive skill. "As soon as he's in the hole, he elevates his speed from gear one to gear three quick,'' Sochovka said. "When he breaks through the hole, he's already in the secondary before you think about it. He can also slow his pace, get skinny, and then explode into the next gear.''
E.E. Smith got a taste of that recently on a late run by Carter that set Pine Forest up for a game-winning field goal.
That win pulled the Trojans into a three-way tie for first place in the Patriot Athletic Conference with three regular season games left.
Not a bad rebound after starting the season 0-3 and allowing 40 or more points in two of those losses.
"Our offense went from sputtering to ... putting up big numbers,'' Sochovka said. "I'm not a real smart guy, but when you have a back who has over 1,000 yards and over 100 per game, you don't change that.''
Through games of Oct. 13, Carter is Cumberland County's only 1,000-yard rusher with 1,018 yards, 14 rushing touchdowns and 127.3 yards per game.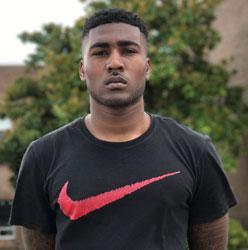 "I have a lot to prove,'' Carter said. He felt the Trojans made a big point with their win over E.E. Smith.
"Everybody kept doubting us, saying we were going to lose,'' he said. "We had to prove them wrong.''
Solving the early losing streak was a matter of finding chemistry and playing as a team, he said.
As for the rest of the season, Carter hopes to continue to run like former USC star Reggie Bush did during his college days with the Trojans. "I like the way he cuts, the way he runs,'' he said. "I compare myself with him.''
Like Carter, the Trojans have something to prove in the Patriot Conference. Sochovka hopes they have turned the corner. "I was worried about winning games to keep us afloat,'' Sochovka said. "The most important thing I was worried about was us coming together. We are getting better very week.''
PHOTOS: (Top to Bottom) Football coach, Bill Sochovka; Running back, Lavonte Carter