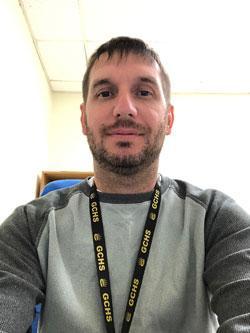 Longstanding tradition in American Legion baseball will finally change this summer.
After years of playing by American League rules, the ruling body of the American Legion will let teams decide if they play seven or nineinning games in regular season, but all postseason play will be seven innings.
In addition, the sport will adopt familiar high school baseball rules including use of courtesy runners for catchers and pitchers and allowing reentry of starters taken out of the game.
The changes are geared toward making the game more fan- and player-friendly and hopefully drawing more high school players back to the game.
But some purists aren't excited about the changes.
Mark Kahlenberg is coach of the Hope Mills Boosters American Legion team, the last one left in Cumberland County.
Kahlenberg doesn't see a point in playing nineinning games during the season if all postseason games will be seven innings. "You're looking at wasting pitching and longer baseball games,'' he said of nine innings. "If you're going to change, stick with seven and make it a rule for everybody.''
Kahlenberg liked nine innings because he felt it helped prepare high school players for the college game. But he understands national American Legion leaders trying to change the game to increase participation. "I hope it works,'' he said.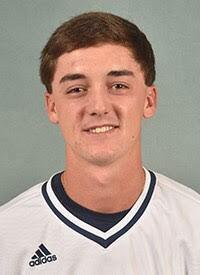 Austin Warren starred for Hope Hills before moving on to play at Wake Tech and now UNCWilmington. He doesn't think switching to seven innings from nine will discourage college players still eligible for American Legion play not to want to participate.
"I thought Legion ball was a pretty good transition for me going to play college ball,'' Warren said.
He also thinks the reentry and courtesy runner rules will encourage more participation.
"I remember when I played: once kids were taken out they were putting on tennis shoes because they knew they wouldn't re-enter,'' he said. "Knowing they can re-enter, they'll stay in the game, stay more motivated.''
Veteran Methodist University baseball coach Tom Austin, who coached Legion baseball 15 to 20 years ago, sees the change to seven innings as a benefit for players.
His son, Jacob, and one of his Methodist players, Matthias Carter, played for the Hope Mills team this past season.
"I remember driving to Wilmington with Jacob,'' Austin said. "We wouldn't get back until after 1 a.m.''
For players with summer jobs, Austin can see where nine-inning road games on weeknights could cause a problem getting to work the following day.
"I don't have a problem with them going to seven innings,'' Austin said.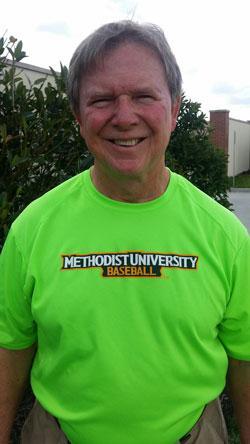 He thinks the courtesy runner and re-entry rules could pose challenges for Legion coaches.
"The courtesy runner is an interesting animal,'' he said. "Now you can specialize your subs and have a kid on the bench who flies. That can change the game.''
Re-entry also gives the coach the chance to put a good hitter in the lineup at any point during the contest. "It's a bookkeeping nightmare, but it certainly has its merits in keeping more kids involved,'' he said.
PHOTOS: (Top to Bottom) Mark Kahlenberg, Austin Warren, Tom Austin