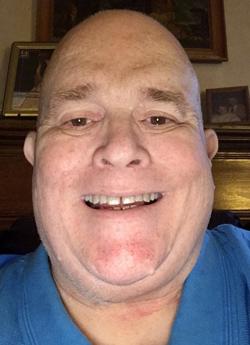 There are
Friday
night high school football games, and there are classics.
Terry Sanford at E.E. Smith this week is shaping up as the latter.
I was searching through the archives at Mike Molin's Ncprepsports.net website trying to discover when or if Terry Sanford and Smith had met this late in the season with this much riding on the game.
I couldn't find when they had. I know my memory is fuzzy at times, but I truly think you've got to reach back to the days of legends like Charlie Baggett and Frank Townsend and on and on to find a game that is this significant.
This one's so important I called in a couple of experts to help with analysis. Jake Thomas and his Cape Fear team managed to beat Terry Sanford while Bill Sochovka and Pine Forest knocked off E.E. Smith.
Here is what they think.
Thomas, like everybody, is impressed with Bulldog quarterback Christian Jayne and his ability to spread the ball around. "He's very smart with the football, very poised,'' Thomas said. "Defensively, they've got speed in their secondary and safety positions, and they have some linebackers that run and flow to the football.''
Thomas said E.E. Smith has a lot of weapons on offense, especially quarterback Xeavier Bullock, who Thomas calls the X factor. "He can make a play running or throwing,'' Thomas said.
Sochovka agreed. "If Xeavier can get his legs in the game and run, that will put a lot of pressure on Terry Sanford,'' he said. "Terry Sanford hurt us with the long pass and their quarterback running the ball.'' Sochovka gives a slight nod to E.E. Smith because of a more consistent running game, with Bullock being a key part of it.
I'll tell you my prediction later in the column.
The record: 73-21
Can we pretend last week didn't happen? No such luck. There were a lot of what I call coin flip games that could go either way, and I missed just about all of them. The 4-4 record is one of my worst weekly performances ever.
The season count is 73-21, dropping me to an anemic 77.7 percentage. I hope that string of sevens gives me a little bit better luck this week.
Jack Britt at Seventy-First – This is a big game for both teams with state playoff implications on the line. I think Seventy-First is playing with a little more confidence at the moment.
Seventy-First 28, Jack Britt 14.
Terry Sanford at E.E. Smith – This is another coin flip game. Normally I'd go with the home team in a close call, but Terry Sanford is on an extended streak, and I think Smith caught a big break last week when Cape Fear lost its placekicker and had to go for two points the entire game.
Terry Sanford 21, E.E. Smith 20.
Gray's Creek at South View – Gray's Creek is playing for pride while South View is trying to regroup from a disastrous collapse and see if it can salvage a state playoff berth. I think the Tigers have too much going for them.
South View 28, Gray's Creek 12.
Douglas Byrd at Westover – Both teams have had frustrating years. Only Westover is going to end its season on a high note.
Westover 32, Douglas Byrd 12.
Overhills at Pine Forest – Huge game for both teams as they battle for the No. 1 seed in the 4-A part of the Patriot Athletic Conference. The hardest part here is figuring who will show up. I'll give Pine Forest a slight edge playing at home.
Pine Forest 22, Overhills 18.
Open date - Cape Fear.
Other games:
Trinity Christian 30, Raleigh Ravenscroft 12
Village Christian 29, Northside Christian 8.