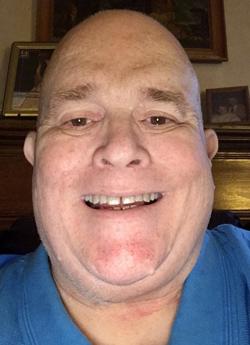 Last May, just after the N.C. High School Athletic Association Board of Directors voted to use MaxPreps rankings when putting together this year's state high school playoff brackets, I spoke with Patty Evers. Evers represents our region on the board, serving as girls' basketball coach and athletic director at East Bladen High School.
She didn't support using MaxPreps and had strong reasons as to why.
"I'm not for a ranking system in high school,'' she said. "How do you give somebody a ranking?''
She cited last year's girls' basketball season as an example. Jacksonville Northside was consistently ranked ahead of her East Bladen team by MaxPreps. "We met them in the regional and beat them by 17,'' Evers said. "How do you know who's good and who's not? Who's going to do all that research?''
Another problem Evers has with rankings, and one that impacts Cumberland County: how do you rank teams in a split conference, which has schools of different classifications?
In a split league, Evers noted, you have to play schools not the same size, and if you're among the bigger schools in the league, that's a liability. It's also a liability if you're in a big conference like the Patriotic Athletic and many of the teams on your schedule that you're forced to play are considerably weaker.
"Look at your geographic area,'' Evers said. "We're not going to travel three hours to beef up our schedule because we can't afford the gas.''
So how should the NCHSAA address the problem? First, I'd do away with MaxPreps rankings. I don't think strength of schedule is fair in a high school setting when schools are locked into playing teams they have no choice over playing.
I have no problem with ranking teams by overall records, but let's take the whole record, no dropping games for any reason.
When you seed, seed conference champions first, then everybody else by records.
I also think you've got to stop showing too much preference to split conference teams that don't win the conference title. Set a minimum win total to qualify for the playoffs, like the NCAA does for bowls. If you don't make it, then use a bye or give it to a deserving wild card that didn't qualify otherwise.
I hope this issue is addressed quickly and fixed before we disappoint many more teams.
The record: 79-22
I made a strong rebound from the disaster of 4-4, going 6-1. The season record is 79-22, 78.2 percent.
Rocky Mount at Terry Sanford – As D.K. Sports Page co-host Trey Edge noted earlier this week, good things have happened to Terry Sanford when the Bulldogs met Rocky Mount in the state playoffs. Let's see if that will take place again.
Terry Sanford 28, Rocky Mount 14.
West Carteret at E.E. Smith – The big problem for the Golden Bulls this week is shaking off the disappointment from a tough loss to Terry Sanford and focusing on the playoff challenge ahead. If Smith plays like it's capable, they should be headed to the second round.
E.E. Smith 24, West Carteret 12.
South View at Jamestown Ragsdale – Ragsdale has a rich tradition, going back to the '70s when they battled East Bladen to a 16-16 tie in the state title game in Elizabethtown. I'd like to pick South View, but I think this will be a tall order for the Tigers.
Ragsdale 21, South View 14.
Cape Fear at Hillsborough Orange – I'm hoping that Orange takes the 11th-seeded Colts lightly. I'm also hoping that some of Cape Fear's numerous walking wounded, like quarterback Justice Galloway-Velazquez and running back Zaire Boykin, are going to be able to suit up and play Friday.
Cape Fear 22, Hillsborough Orange 20.
Raleigh Millbrook at Jack Britt – Millbrook was the top Raleigh football power back in the day before all the newcomers stole the show. The Wildcats aren't the same program they were back then, and I think the Buccaneers can pull off a win at home.
Jack Britt 24, Raleigh Millbrook 21.
Westover at Southern Nash – This will be a good experience for the Wolverines, even though I don't think the outcome is going to be especially positive.
Southern Nash 30, Westover 12.
Seventy-First at Durham Jordan – Once again, the Falcons get the short end of the stick and have to travel to play a team with a record worse than theirs. The reward, however, should be a first-round playoff win for Duran McLaurin's team.
Seventy-First 21, Durham Jordan 7.
Other games
Charlotte Latin 24, Trinity Christian 20.
Village Christian 29, Harrells Christian 14.