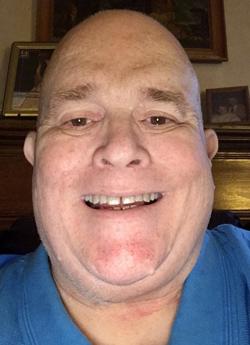 There is a scary thought in the back of the mind of every high school football player and coach when they step on the field each
Friday
night at this time of the year.
With the sudden-death nature of the postseason, you never know for certain when a game could be your last one for the year.
Cumberland County teams face that challenge this week with a list of tough games standing in the way of a trip to the next round of the N.C. High School Athletic Association playoffs.
The way this season has gone so far, I'm pleasantly surprised we've still got five Cumberland County Schools in the chase for state titles. What's even better is, thanks to the way the NCHSAA football playoffs are split up, our five remaining teams are in three different classifications, meaning in a perfect world, as many as three could reach a state championship game.
It would be great to see a repeat of the 2008 season, when Cumberland County schools Douglas Byrd, Seventy-First and Jack Britt all reached the state championship round, with the Falcons of Bob Paroli winning the 4-A championship.
Would that be a long shot? Absolutely. But hey, Thanksgiving is next week, and Christmas is just around the corner, so it's the season for wishing and dreaming big.
The record: 86-24
I had a decent week for the first round of the state playoffs, going 7-2. My misses were South View over Jamestown Ragsdale, a huge win on the road for the Tigers, and Raleigh Millbrook over Jack Britt, a game I truly thought the Buccaneers would win.
That makes the season total 86-24, 78.2 percent.
Getting back to 80 percent is going to be tough since the number of games to pick normally keeps falling during the playoffs, which decreases the margin for error if you want the percentage to climb.
Jacksonville at Terry Sanford – This is the first of a couple of really close calls. I'm giving the Bulldogs a slight edge because of home field and the impressive display Dorian Clark put on running the ball in the playoff opener with Rocky Mount.
Terry Sanford 22, Jacksonville 20.
Cape Fear at Lee County
– This is a tale of two schedules, and Cape Fear has a clear edge. For years, numbers cruncher Brian Simmons has been doing his strength of schedule rankings at
simmonsratings.com
. Through Thursday, Nov. 9, Simmons rated Cape Fear's schedule as the seventh-toughest among the 112 3-A schools in North Carolina. Lee County's schedule is ranked 101st. Simmons does rank Lee higher overall than Cape Fear, No. 7 vs. No. 16 in 3-A, but the Colts are a different team with Justice Galloway-Velazquez at quarterback. And if linebacker Chris Matthews is able to get back on the field
Friday
night, that will be a further boost for the Colts. Those factors, plus the way Colt Nation travels to support this team, make me think the Colts have a chance in this one.
Cape Fear 21, Lee County 19.
Seventy-First at Scotland – I'd like to predict a different outcome in the rematch between these two, but I just don't see it. Scotland has had a week to heal and scout the Falcons, and they've shown no signs of slipping in the closing weeks of the season.
Scotland 28, Seventy-First 12.
South View at Wilmington Hoggard
– The Tigers had a great win at Ragsdale last week, but they'll need a miracle to survive
Friday
. Hoggard is rolling, and I don't think the Tigers have what it takes to stop this Viking juggernaut.
Wilmington Hoggard 31, South View 12.
E.E. Smith at Havelock
– Havelock is a program we've not had much experience with in Fayetteville, but it's one of the best in the state. E.E. Smith will get a first-hand look how good they are on
Friday
night.
Havelock 27, E.E. Smith 12.
Other games
Village Christian 28, SouthLake Christian 15.