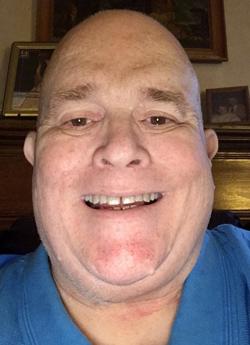 Brian Frazee is a longtime Cape Fear diehard who sent me a message last week.
I put it on Twitter, and I'm going to let you read it here.
"Hey Earl, given all the injuries at Cape Fear this year and the fact that they are still competitive, the entire coaching staff should win coach of the year. Just a country boy's opinion."
He's got a point. Don't get me wrong, there have been some fine coaching jobs in Cumberland County this season, but you have to rate what Jake Thomas and his staff have done close to the top.
Going back to the preseason, they suffered a string of injuries at various positions that forced them to juggle personnel in and out of the lineup.
In spite of that, they were in the chase for the Patriot Athletic Conference title down to the end. Since the state playoffs started, they've hung up a pair of one-sided wins against teams seeded much higher than them.
That, of course, counts for nothing this week as Cape Fear achieves one of the goals of all high school football teams: to be competing in the postseason when Thanksgiving rolls around.
The Colts face another tough challenge this week as they are on the road for a third straight time in the playoffs against a New Hanover team that handed them their first loss back on
Sept. 1
.
Can the Colts pull off a win? We'll see. But, based on what this coaching staff has managed to accomplish so far, I certainly won't count them out.
The record: 90-26
I was 4-2 for the second round of the state playoffs, missing on Jacksonville vs. Terry Sanford and the NCISAA title game between Village Christian and SouthLake Christian. The games were decided by a combined five points and could easily have gone the other way. But as you've heard a million times, close only counts in horseshoes.
The record is 90-26, 77.6 percent, which means with only one game left to pick per week, 80 percent for the season is going to be a serious challenge.
Cape Fear at New Hanover - I hope New Hanover compares its score with South View from last Friday with Cape Fear's result against the Tigers a few weeks back and thinks this is going to be a cakewalk.
The Cape Fear team New Hanover will face this week is light-years different from the one that came to Wilmington in September. The Colts are the healthiest they've been this season, and with the Thanksgiving break upon us, more Cape Fear fans should be able to travel to Legion Stadium this week and provide the support this team has enjoyed all season long.
Call me an optimist, but I really think Cape Fear is peaking at the right time, and I think the Colts have an excellent chance to get the win
Friday
.
Cape Fear 21, New Hanover 20.