GIRLS
Coach: Dee Hardy
Top returners: Sydney Harris, 5-10, Sr., F; Aaliyah Thomas, 6-2, Sr., C; Trinity Dixon, 5-7, Jr., G; Kayla Parson, 5-6, Jr., G; Danielle Tripp, 6-1, Jr., C.
Top newcomers: Alexandria Scruggs, 5-11, Jr., G/F; Keonna Bryant, 5-9, Fr., G/F; Jordan Everett, 5-10, Fr., F; Moesha Smith, 5-8, Sr., F; Saniyah Diamond, 5-7, Fr., G.
Coach's comment: "We are excited about the season. We lost several key players last season due to graduation but gained several athletic young ladies this season. Our team will look to rebound and use our athleticism to keep an aggressive pace this season. We feel every game will be competitive this season."
BOYS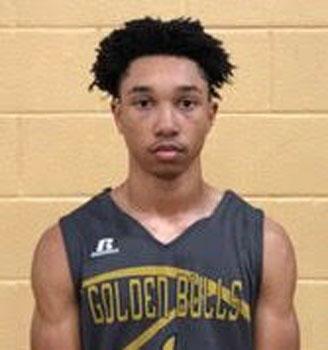 Coach: Steven Mims
Top returners: Isaac Bonds, 5-10, Sr., G; Keondre Fryar, 6-1, Jr., F; Ishmael McNeil, 6-4, Sr., C; Dante Shadley, 6-1, Sr., F.
Top newcomers: Odell Gamble, 6-4, Jr., F; Jaylen Siermons, 6-4, So., F; Christopher Jordan, 5-11, Jr., G; James McLaurin, 5-8, Jr., G.
Coach's comment: "There's no question that E.E. Smith will enter the season with a completely different look from last year's squad. For this season, we will work hard to increase our mental and physical toughness as well as the amount of pressure we place on the ball defensively. Our frontcourt players need more experience and development to go along with their athleticism. As the season goes on and they gain experience, they should be potentially one of the more successful frontcourts in the conference.''
PHOTOS: (Top, L-R: Girls' basketball coach Dee Hardy & Top newcomer Alexandria Scruggs/ Bottom, L-R: Boys' basketball coach Steven Mims & Top returner Isaac Bonds)