GIRLS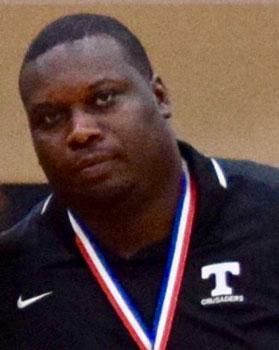 Coach: Charles Tubbs
Top returners: Nikki Cooke, 5-9, Sr., G; Desiree Smith, 6-1, Fr., F; Miya Giles- Jones, 5-10, 8th, G; Lavariah Armstead, 5-7, Fr., G; Jada Raynor-Brewington, 5-9, Sr., F.
Top newcomers: Kyla Kincy, 5-10, Jr., F; Tamera Hooker, 5-7, Fr., G; Tytianna Gibson, 5-7, Sr., G.
Coach's comment: "One strength is having eight returning players from last year. The weakness is we are still a young team. We plan on defending our state title and making another run this year.''
BOYS
Coach: Heath Vandevender
Top returners: Joey Baker, 6-8, Jr., F/G; Greg Grant, 6-8, Jr., F; K.J. Marshall, 5-10, Jr., G; Talton Jones, 6-3, Jr., G; Au'Diese Toney, 6-6, Jr., G/F; DeUmbre Ginyard, 6-4, Jr., G; Andrew Miller, 6-6, Sr., F.
Top newcomers: None
Coach's comment: "We have five D1 guys, so I have high expectations from this group. We play another tough schedule and are still young with only one senior. Each season and group is a different journey. I am looking forward to seeing what this group can accomplish by the end of February.''
PHOTOS: (Top, L-R: Girls' basketball coach Charles Tubbs & Top returner Nikki Cooke / Bottom, L-R: Boys' basketball coach Heath Vandevender & Top returner Andrew Miller)