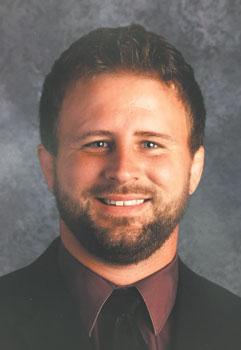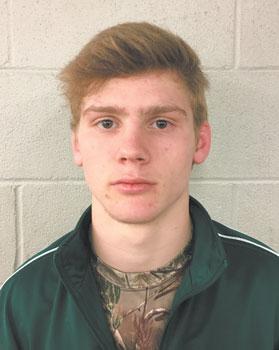 The Boneyard Bash at Jack Britt High School, always one of Cumberland County's biggest regular-season wrestling events, is scheduled for this Friday and Saturday, Jan. 13-14, in the Britt gymnasium.
This is the 18th annual version of the tournament started by former Buccaneer wrestling coach John DeWeese, who, though retired, is still helping out behind the scenes with setting up this year's event.
There will be a slight change in the starting time of the tournament to help schools taking part in testing this week.
Although gates are scheduled to open at 4:30 p.m., weigh-ins may begin as late as 5:30 p.m., and some opening matches might not start until 6:30 p.m. or later.
Three rounds will be wrestled Friday. Gates will open at 7:30 a.m. Saturday with wrestling beginning at 8 a.m.
The finals are tentatively scheduled to begin at 5:30 p.m. on Saturday.
Tickets are $8 for Friday and $10 for Saturday. A two-day pass can be purchased for $15.
The tournament will feature some familiar faces from Cumberland County, including host Jack Britt, Gray's Creek, Pine Forest, Terry Sanford and Seventy-First. Traditional state power Cary is entered along with a traditionally strong program from the western part of the state, Lake Norman.
"It's great having teams from outside our region coming in,'' said first-year Jack Britt wrestling head coach Byron Sigmon. "Different parts of the state have different styles and coaching strategies. It's great to see those kids now rather than wait until the state tournament.''
Among the top wrestlers competing from county schools are the following. Records are through Jan. 1 as posted on NCPrepSports.net:
106 - Kevin Wanovich, Jack Britt, 11-1.
113 - Pierre Young, Terry Sanford, 11-1;
Kyle Cunningham, Gray's Creek, 20-3.
120 - Tre Sousa, Gray's Creek, 20-4.
138 - Andrew Esterly, Gray's Creek,
22-2; Christian Govan, Pine Forest, 20-8.
145 - Andrew Grierson, Gray's Creek, 12-1.
152 - Daniel Peede, Pine Forest, 24-0.
160 - Keith Jalen, Gray's Creek, 16-7.
170 - Ferris Allen, Terry Sanford, 10-1;
Darius Govan, Pine Forest, 21-4.
182 - Daniel Ogunwo, Jack Britt, 9-0;
Finley Allen, Terry Sanford, 11-0; Luke Roberson, Jack Britt, 11-2.
220 - Tony Tyndal, Gray's Creek, 17-4.
Photos L to R: Byron Sigmon, Jack Britt wrestling head coach; Daniel Peed, a top Cumberland County wrestler