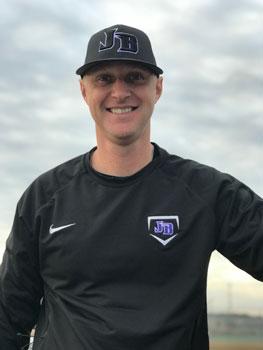 Jack Britt High School's time to savor sharing last year's first-ever share of a conference baseball championship with Cape Fear is over.
Not only do the Buccaneers no longer have time to celebrate, they won't even get to defend the title. Realignment by the North Carolina High School Athletic Association moved Britt out of the defunct Mid-South 4-A Conference and into the realigned and powerful Sandhills 4-A Conference, where multiple teams, including Scotland, Pinecrest, Richmond Senior and Hoke County, have state baseball championships on their respective resumes.
But Britt head coach Dr. Christopher Dague is looking at the season ahead with anything but a negative attitude. "I feel we have a lot of positive pieces coming back,'' Dague said. "The kids have had a good fall, and we worked hard. A lot of the reason we were successful last year is the kids bought in. I think if we do that this year, we'll be fine.''
The good news for Dague is he returns a solid core of pitchers who have already committed to play baseball at the college level. The group includes Brennen Herbert, Brendan Shea and Nick Lee. Herbert will attend Appalachian State University, Shea William Peace University and Lee Wake Technical Community College.
"Looking at it as a former pitcher, pitching wins championships,'' Dague said of the trio.
Herbert was 7-1 last season with a 1.25 earned run average. Lee and Shea recorded 36 and 28 strikeouts respectively.
The big question for Dague is where the team's offensive production will come from.
"We'll have to see once the season starts,'' he said. Herbert is also among the offensive leaders returning with a .337 batting average that included a double, two triples and two home runs. He was second in Cumberland County Schools last season with 25 RBIs.
"This year we're going to try and win another conference championship and make a name for ourselves,'' Herbert said. "We lost a lot of good leaders, but we can replace some of those guys. The seniors have got to do what we've got to do and leave on a good note.''
Some of the younger players Dague will be counting on to take on bigger roles are shortstop Alex Reyna and catcher Chandler Cannon.
Cannon batted .314 for the Buccaneers last season. Reyna had five doubles and a triple and drove in 15 runs.
"We've got to have a couple of guys step up and replace those guys that left,'' Herbert said. "We've got to stick together."
"We've got to be a team and listen to Coach Dague and all the other coaches. We'll be fine.''
Photos: (L) Brennen Herbert; (R) Dr. Christopher Dague