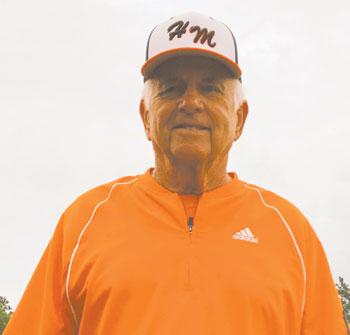 • After 51 years in various roles with American Legion baseball, veteran coach Doug Watts has decided to step aside.
Hope Mills Boosters coach Mark Kahlenberg announced that Watts retired from his role with the Hope Mills program just a couple weeks ago.
Watts, a member of the state American Legion Hall of Fame, has been the heart and soul of the Hope Mills American Legion program for years, keeping the team afloat as other American Legion programs in the Cape Fear region withered away and died.
The Hope Mills team will hold a special ceremony to honor Watts at its home game with Jacksonville on June 9 at 2 p.m.
All former players and coaches who worked with Watts over the years are invited to attend the ceremony.
All of Hope Mills' home games this year will again be played at South View High School.
The team began regular season play last Saturday at Wilmington Laney. Their first home game is scheduled for May 28 at 7 p.m. with Apex.
• Congratulations to South View's Nyneem Williams and Jaeil Daniels, winners in the recent 4-A Mid-East Regional track meet.
Williams took the shot put with a throw of 49 feet 6 inches.
Daniels was the winner in the girls discus with a throw of 97-8. Both advanced to the state 4-A meet
Also winning were the Jack Britt boys 4x100 and 4x200 meter relay teams.
Members of both winning teams were Barry Elliott, Chancellor Johnson, Deangelo Davis and Malik Graddy.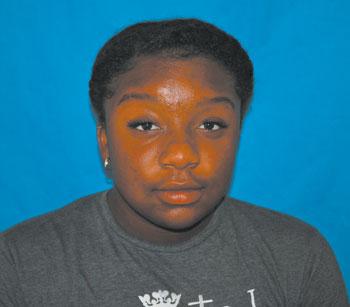 • Congratulations to the softball team from Riverside Christian Academy, which recently won the Carolina Athletic Association Schools of Choice State championship.
Riverside defeated Clover Garden 10-4 in the championship game.
Leading hitters in the finals for Riverside were Briana Wilson, 2-for-4 with a double and a home run; Kimberly Bordeaux, 2-for-4 with a home run; Trinity Hood, 2-for-4; Grace Draughon, 3-for-4 with two doubles and Amelia Edge, 4-for-5 with a double and a home run.
Riverside finished with a 14-4 record.
• A reminder to all middle school and high school athletes in need of a sports physical for the 2018-19 school year: Fayetteville Orthopaedics and Sports Medicine will be giving physicals Saturday, June 9, from 8 a.m. until 12 p.m.
The cost will be $10 per physical. Only athletes under the age of 18 are eligible for the physicals and must be accompanied by a parent or legal guardian.
Please bring the physical form provided to you by your school athletic trainer, athletic director or head coach.
Fayetteville Orthopaedics is located at 1991 Fordham Dr., Suite 100. For information, call 910-484-3114.
Photos: Doug Watts; Nyneem Willians; Jail Daniels