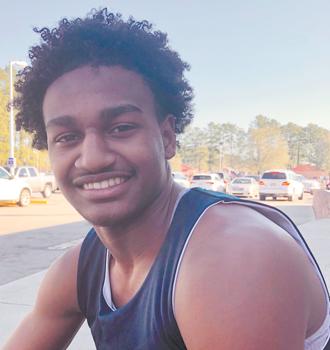 After two years away from coaching high school basketball, Bill Boyette quickly returned to what he does best, building championship squads that focus on defense and fundamentals.
That's the case with his first team at Fayetteville Academy, which has compiled a 23-3 record as it prepares for a postseason run that includes the top seed in the upcoming North Carolina Independent Schools Athletic Association 2-A basketball tournament.
According to the MaxPreps rankings from Monday, Feb. 11, the Academy is the No. 6 rated boys basketball team among all public and private schools in North Carolina and holds the No. 1 ranking among NCISAA 2-A teams.
Fayetteville Academy opens the playoffs at home Thursday, Feb. 14, at 6:30 p.m. against either Wayne Christian or Rocky Mount Academy.
It's not surprising that with the success the Eagles have enjoyed this year, Boyette said he found it pretty easy to shift from coaching public school basketball most of his career to returning to the game at the private school level.
"Basketball is basketball for me,'' Boyette said. "The private school sector is a little bit different. I've learned those ropes and learned something new every day.''
Boyette said Fayetteville Academy athletic director and former Eagle basketball coach Chip Bishop helped him make the adjustment. For Boyette, it was just a joy to get back into the game after being gone from Terry Sanford High School the past two years.
"It's something I missed,'' he said. "Physically, those two years I sat out I didn't even feel like myself. It's been a great experience for me and I've really enjoyed it over here.''
Boyette saw the potential early on for the Eagles to have a good season. "We've taken baby steps,'' he said. "We have gotten better as the season progressed. They have seen things working in game situations that we try to stress every single day in practice. I think right now we are playing our best basketball, which is what you want to be doing at the end of the season.''
Two players who have had a big role in the Eagles' success are point guard John-Michael Wright and power forward Wills Onyeodi.
Boyette called Wright the best finisher at the rim he's ever had, despite the fact Wright barely stands 6 feet tall. "He's athletic and he knows the game,'' Boyette said. "He's smart, very humble, and he's averaging about 22 points per game. He could score more if he wanted to, but he's very team-oriented.
"He's done everything we've asked him to do from the point guard position.''
Wright was recently honored at an Eagle home game for scoring 2,000 points in his career.
Onyeodi, a senior like Wright, is a native of Nigeria and has been in the United States the last four years.
"He's skilled in a lot of ways and brings a lot of life and personality to the team,'' Boyette said of Onyeodi. He called him and Wright "treasures to coach.''
Onyeodi called Boyette a passionate coach. "I was very privileged to be one of his players,'' Onyeodi said. "He really helped us grow as a team, grow as individuals.''
Onyeodi quickly learned about the emphasis Boyette puts on playing defense. "It's the No. 1 thing he teaches,'' Onyeodi said. "We just love it. We have to play defense to win games.''
Wright felt it took the Eagle team a couple of practices to pick up on what Boyette was trying to teach them. "We got along quicker than we thought,'' Wright said. "The way he taught it makes it easier.''
Wright said his only concern approaching the postseason is how committed Fayetteville Academy will be to playing four quarters of defense.
"Some games we'll play two quarters, take off a third and teams will make a run,'' he said. "We've got to be able to finish and play all four quarters.''
Wright said he will focus on continuing to be the team leader and not crack under pressure.
"That's about it,'' he said. "Staying a leader and keeping my team intact.''
Boyette's biggest challenge will be finding out something about the teams Fayetteville Academy will likely see in the postseason.
Assuming the Eagles get the top seed, they'll have a bye in the first round, then a maximum of two home games before advancing to the semifinals at Cary Academy and the finals at Raleigh Christian.
"We're a confident team right now,'' he said. "I like our chances of progressing in the tournament.''
Assuming the Eagles get the No. 1 seed in the tournament, their first home game in the state playoffs would be Thursday, Feb. 14, versus an opponent yet to be determined.
Photo: John-Michael Wright