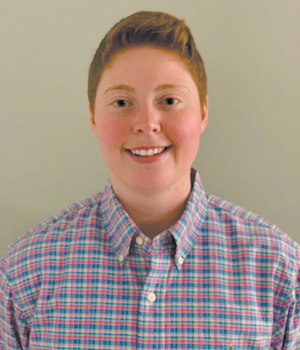 Kayla Pless has been named the new varsity girls basketball coach at Pine Forest High School. The announcement was made last week by Trojan athletic director Jason Norton.
Pless replaces David May, who will be stepping down as the girls basketball coach but will continue to work at the school, his alma mater. His new position will be as assistant boys basketball coach and girls golf coach.
May will represent Pine Forest as girls basketball coach one last time at next month's North Carolina Coaches Association East-West All-Star basketball game at the Greensboro Coliseum.
Cumberland County players who will be on the East team include Pine Forest's Kendal Moore, E.E. Smith's Alex Scruggs and Terry Sanford's Kate Perko.
Pless is a 2012 graduate of Topsail High School in Hampstead, North Carolina. She played college basketball at Methodist University, graduating in 2016 with a bachelor of science in sports management.
She coached youth basketball in Tulsa, Oklahoma, for two years and was a junior varsity coach at Terry Sanford High School last season. She also coached a 16-and-under Amateur Athletic Union team from Durham.
Pless is currently working on a master's of education at Methodist with a concentration in coaching and athletic administration.
Photo: Kayla Pless