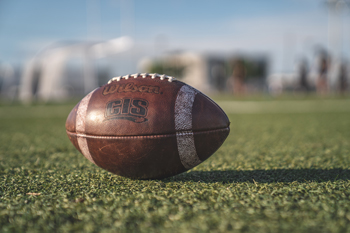 After a nightmarish opening weekend to the 2019 season that bad weather stretched from Friday until Monday, let's hope for a much fairer forecast and games played on schedule this Friday night.
There were no huge surprises for the Cumberland County Schools during that long opening weekend of games.
I expected Terry Sanford and Seventy-First both to do well and they didn't disappoint.
South View, a team many think could win the Patriot Athletic Conference, got its toe stubbed early with a home overtime loss to Jack Britt.
Pine Forest, last year's Patriot champion, didn't overwhelm anybody but they got the win at Purnell Swett.
For the week the county schools went 5-4, not the best of starts but not the worst.
There are some interesting matchups this week that could help us begin to sort out contenders from pretenders.
The record: 6-2
I'll take an opening week record of 6-2 any year. There's a lot of guesswork the first week of the season, so starting at 75 percent correct is a good base to build from.
Seventy-First at Cape Fear - This is a big early showdown between two of the county's best programs from recent years. Cape Fear is still looking to play its first game after last week's contest with Clinton was rained out and won't be made up.
Seventy-First got off to a slow start against Westover but cruised home for a one-sided win over the Wolverines.
Even though Seventy-First is on the road tonight, I like their chances having already played a game and gotten a chance to work out some of the early-season bugs.
Seventy-First 21, Cape Fear 14.
E.E. Smith at Hoke County - The Golden Bulls got off to a rough start with their lopsided loss on the road against Lee County last week. I think they'll be more competitive Friday against Hoke County, but I still think Smith will come up on the short end of the score.
Hoke County 18, E.E. Smith 16.
Gray's Creek at Fairmont - The Bears squeaked out a road win against South Johnston while Fairmont had no trouble getting past a struggling Marshville Forest Hills team.
Jerry Garcia had a solid night running the ball for Gray's Creek last week and I look for the Bears to try the same thing again Friday at Fairmont with similar results.
Gray's Creek 20, Fairmont 17.
Terry Sanford at Jack Britt - One of the surprises of the first week, at least for me, was Jack Britt's win over South View. Britt head coach Brian Randolph has been preaching the mantra of restore order at Britt, seeking to return the Buccaneer program to the football glory years it enjoyed consistently when Richard Bailey was the school's head coach.
I think Randolph has the Buccaneers pointed in the right direction, but as good as Terry Sanford looked last Monday against Lumberton, I think Britt will be taking a slight detour Friday.
Terry Sanford 24, Jack Britt 12.
Lumberton at Pine Forest - For the second week in a row, Pine Forest takes on a team from Robeson County as Lumberton pays a visit to Harold K. Warren Stadium. Last week's win over Purnell Swett wasn't pretty, but the Trojans are 1-0 and that's all that matters for Coach Bill Sochovka and company.
I expect it will be 2-0 after Friday's game.
Pine Forest 29, Lumberton 14.
Triton at South View - South View is likely still stinging from its overtime defeat to county rival Jack Britt. This was a game the Tigers could have won, but mistakes proved costly.
Triton put up a ton of points in a season-opening loss to Overhills, so it looks like the Hawks can score. But I think South View can score more and keep possession of the ball with Matthew Pemberton carrying it, and that will be crucial Friday night.
South View 29, Triton 24.
Open dates: Douglas Byrd, Westover, Fayetteville Christian.
Other games: Trinity Christian 30, Wake Christian 12.