Details

Wednesday, 03 April 2019
Written by EARL VAUGHAN JR.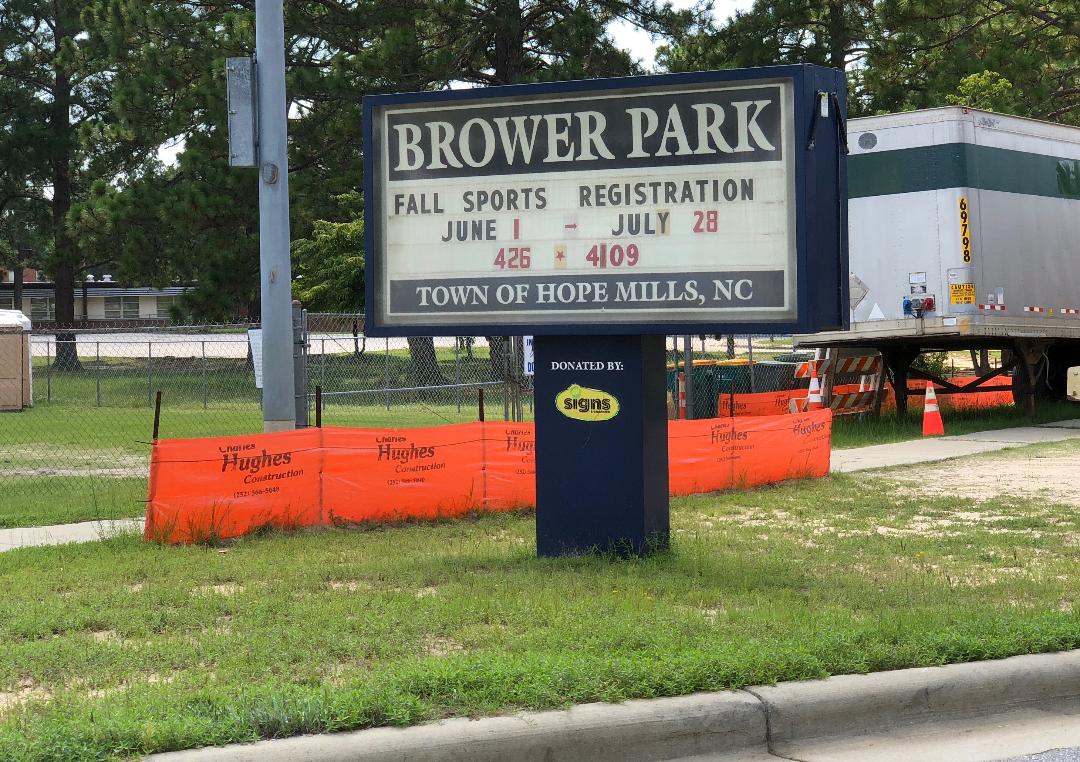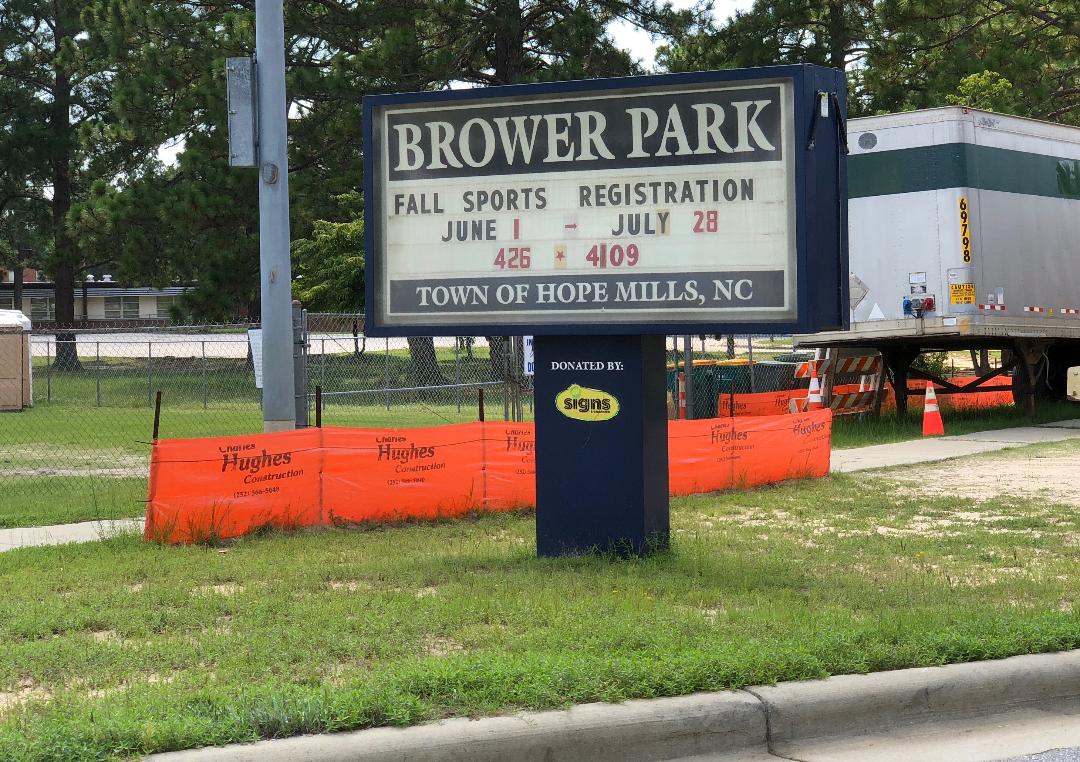 Editors Note: Breakfast with the Easter Bunny is SOLD OUT but the Easter egg hunt is still free and open to all.
When it comes to big happenings in the town of Hope Mills, there are few days more important each year than the start of youth league baseball and softball.
This year's opening day ceremonies are scheduled Saturday, April 6, at the town's Brower Park fields.
The event is returning to Brower Park this year after being held at the Fayetteville SwampDogs home field, J.P. Riddle Stadium, last season.
Bruce Armstrong, who is president of the Hope Mills Youth Association, said the main reason for coming back to Brower Park is to hold a ceremony dedicating a multipurpose building at the location in memory of the late Gary Dove.
"We've put up a big plaque and photo of Mr. Dove and we're dedicating the clubhouse building in his memory,'' Armstrong said. "We thought it would be appropriate to have the opening day ceremonies there so we can recognize him at the park where he gave so many years of his service to being a field supervisor and a coach.''
Mayor Jackie Warner will read the official proclamation from the town of Hope Mills that approved the memorial for Dove. Armstrong will share his personal remembrances as well.
Dove coached in the Hope Mills Youth Association for more than 20 years in addition to his years of service as field supervisor and two-time president of the youth association. He was also chairman of the Parks and Recreation advisory board for the town of Hope Mills.
"He basically dedicated a lifetime of service to the recreation program in Hope Mills and did it in a very loveable, friendly manner,'' Armstrong said. "He resolved conflicts with great skill. That's part of what a field supervisor does.''
Warner called Dove a fixture in the Hope Mills youth recreation program. "It's wholly appropriate that some part (of the recreation program) is named for him to keep his memory alive,'' Warner said. She noted Dove was heavily involved pushing for the construction of the building that will bear his name.
Warner said she has attended opening day ceremonies regularly since 1983, first as the parent of children involved in the youth programs and later in her capacity as mayor.
"I love being in the crowd and watching those opening games,'' she said. "I love getting involved with the kids, especially the little ones. I look forward to it every year.''
Armstrong said this year's opening day ceremonies, except for the special recognition of Dove, will follow a typical pattern. The parade of teams, with roughly 45 teams and some 500 youngsters, will begin at 9 a.m.
Town dignitaries will be recognized, followed by an invocation and the ceremony for Dove.
It will be a busy day at the Rockfish Road complex as breakfast with the Easter Bunny and an Easter egg hunt will be taking place across the street at fields one and two at Municipal Park. Breakfast with the Easter Bunny requires advance reservations but the Easter egg hunt is free.
To find out if tickets are still available for Breakfast with the Easter Bunny, call 910-426-4109.
Because of the breakfast and Easter egg hunt, the normal starting time of the day's first games has been moved back to noon so the younger children can take part in opening day and the events at Municipal Park.
Maxey Dove of the Hope Mills Parks and Recreation Department said parking at the two ball parks will be tight. He encourages families who will have children playing in games on fields 3, 4, 5 and 6 at Municipal Park to park in one of the back lots toward Main Street and behind the public library, then walk over to Brower Park for opening day to help ease traffic.
The Hope Mills Police Department and members of the Hope Mills Community Emergency Response Team will be helping to direct traffic.