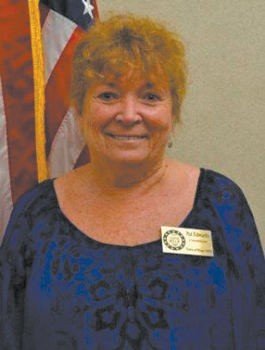 Hope Mills Commissioner Pat Edwards doesn't understand the fascination her fellow board members have with preserving the aging parish hall that a previous board voted to demolish.
At last Monday's meeting of the commissioners, the board voted to hire a structural engineer to evaluate the chances for restoring the building, part of the property donated to the town by the local Episcopal Church seven years ago.
Edwards questions the interest in the building given the town's history of turning over many of its historic buildings to private entities.
She noted two prominent downtown buildings not far from the parish hall that are both currently owned by private businesses.
"They've given away or sold all the mills,'' Edwards said. "Why all of a sudden is this parish building so important when they let other more historical buildings go? Why spend money we don't have?"
Jeff Adolphsen, a senior restoration specialist with the North Carolina State Historical Preservation Office, recently inspected the parish hall. He said as buildings he's inspected go, it was in better shape than many of them — but, he added, repairs will be needed in a number of areas.
Adolphsen said the building needs a new roof. There has also been water leaking down a chimney that was not flashed.
He indicated the aluminum siding on the building could be removed. He also found termite and water damage, and added the structural integrity of the timbers in the building appeared to be decent but could be improved.
He said the building likely needed to be treated for termite, fungus, mildew and mold problems, adding that the crawl space under the building appeared to be fairly dry.
Many of the problems were related to the fact that mechanical systems in the building had been shut off for some time. In addition to repairing problems associated with age and wear, Adolphsen said if the town plans to make the building available for access by the general public, it will have to made handicapped accessible.
He said that includes having parking spaces that meet certain size requirements, along with an unobstructed path to the front door and handicapped-friendly access to the building, the bathroom and other main areas.
He did not inspect the bathroom regarding modifications needed for handicapped access, but he did note the door to the bathroom was narrow and would need to be widened.
"As a preservationist, you try and minimize the changes or minimize the effect of the changes,'' he said. "Ninety-nine percent of what we look at is what we call rehabilitation, where you are taking a historic building and you're fixing it up for modern, efficient, contemporary use, but you're keeping those features and finishes that make that building historic.''
Adolphsen did not offer any figures on the cost of restoring the building. He did say some things would require a licensed contractor. "I told them I've seen buildings like that get rehabbed before,'' he said. "I think it could be rehabilitated. They might be able to find some grants somewhere. They may be able to do some volunteer labor.''
Edwards would like to hear from town staff before spending more money on the project. "We have qualified staff that could tell us if it could be saved or not,'' she said. "It's going to cost a lot of money regardless.''
Photo: Pat Edwards