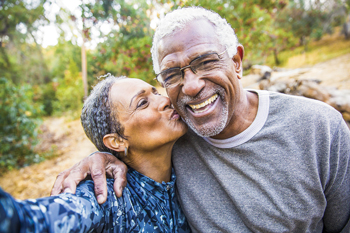 A Hope Mills tradition, the annual 55+ Valentine's Day luncheon, will be held Friday, Feb. 14, in the community room at the Hope Mills Recreation Center.

The time will be from 11 a.m. until 1 p.m. and the cost is $8 per person.

All those interested in attending need to come to the front desk at the Hope Mills Recreation Center during regular business hours to sign up. This year's event will be limited to 100 participants.

"It's an opportunity to come celebrate the holiday with music and a fully catered meal,'' said Kasey Ivey of the Recreation and Parks department. Ivey said there is not a designated cutoff date for signing up for the luncheon, but those planning to attend are encouraged to sign up as soon as possible to avoid not being able to attend.

The registration fee covers the meal, which will include two main dishes, two sides, rolls, desserts and drinks.

The music will be provided by a disc jockey.
This year's event will feature a new catering service, Ivey said. After years of using Fred Chason's Grandsons Buffet, which Ivey said has been wonderful, the Valentine's Day luncheon will be changing to A Catered Affair by Chef Glenn and Company. Chef Glenn also operates The Diner in the former Becky's Cafe, as well as two popular food trucks.

Ivey said Chef Glenn has done several events for the town, including an event held after the swearing in of the new Board of Commissioners last December. Chef Glenn has also catered the Chamber of Commerce luncheon.

Ivey said the new arrangement with Chef Glenn will include a carving station where people will be served as they go through the line instead of the self-service format from past Valentine's Day luncheons.
"I hope they will enjoy that,'' Ivey said.

If anyone has questions about this year's 55+ Valentine's Day Luncheon they can call the main number at the Hope Mills Recreation Center, 910-426-4109.