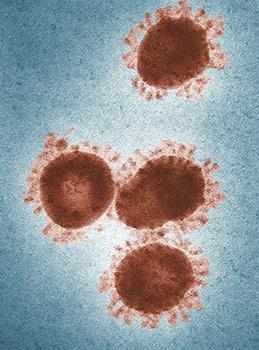 Cumberland County has its first case of monkeypox.
The Cumberland County Department of Public Health on Monday confirmed an individual tested positive for the virus, according to Dr. Jennifer Green, the county health director. Green on Monday afternoon held an online news conference with reporters.
She said the person came to the Health Department last week for testing. Those test results were not available until Monday. Green said it currently takes up to a week to get test results.
She said the person is now isolated and the Health Department staff has notified close contacts. Trained "patient investigators" are contact-tracing individuals who came in contact with the individual. She declined to give specifics.
"I can't tell much," Green said, citing patient confidentiality.
Unlike COVID-19, monkeypox does not have a set number of days for isolation, Green said.
"It depends on the symptoms," she said.
There is no quarantine for monkeypox, she said. Masking is not a protocol for monkeypox, although Green recommends people still wear masks for COVID-related reasons.
Monkeypox is transmitted from person to person through direct skin-to-skin contact, having contact with an infectious rash, through body fluids or through respiratory secretions.
Although moneypox can infect anyone, Green said men who have sex with men is the population most at risk for catching the disease. She urges men who have sex with men, including transgender individuals, and who in the last 90 days have had intimate relationships with unknown partners or who have had a sexually transmitted disease to contact the Health Department for testing. The number to call for an appointment is 910-433-3600.
As of Monday, there are 5,189 confirmed cases of monkeypox in the United States, according to the Centers for Disease Control and Prevention. There are 60 confirmed cases in North Carolina, according to the Health Department.
Green said there currently is no waiting list to be tested, and typically one can schedule the test on the same day. Green said the only requirement is that an individual wanting to be tested call the Health Department to ensure they are eligible for the test.
Green said the department has an adequate supply of vaccines and is expecting another 180 doses from another county.