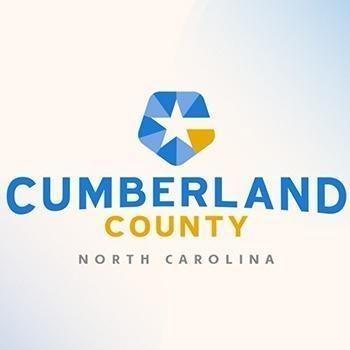 The Cumberland County Board of Commissioners on Monday, Aug. 15 is scheduled to consider staff-recommended options for how to spend opioid settlement money.
The commissioners will consider four proposals presented by Dr. Jenifer Green, the county health director.
The meeting is scheduled for 6:45 p.m. in Room 118 of the Judge E. Maurice Braswell Cumberland County Courthouse.
The county's opioid money is part of a $26 billion agreement that is supposed to help communities harmed by the opioid epidemic. The money came from opioid manufacturers. In July 2021, N.C. Attorney General Josh Stein unveiled a memorandum of agreement between the state and local government as to how opioid settlement money is distributed and used.
Before spending any of the money, local governments that were given a portion of the settlement must first select which opioid mitigation strategies they plan to fund.
Cumberland County is supposed to get nearly $17 million in increments over the next 18 years. The city of Fayetteville's 18-year total is nearly $2 million.
The county's amount for spring and summer 2022 totaled nearly $1.8 million. During June and July, Cumberland County Department of Public Health staff held four community meetings, key stakeholder meetings and conducted a community survey to get public comments on how these funds should be used.
The memorandum of agreement between the state and local governments offers local governments two options:
Option A: A local government may fund one or more strategies from a shorter list of evidence-based, high-impact strategies to address the epidemic. Collaborative strategic planning is included.
Option B: A local government may fund one or more strategies from a longer list of strategies after engaging in a collaborative strategic planning process involving a diverse array of stakeholders.
In a memo to commissioners, Green recommends the following:
1. Use up to $800,000 in the spring and summer 2022 allotment to fund multi-year pilot projects that align with Option A strategies.
2. Allocate $10,000 to $70,000 in funding for the purchase of Narcan and syringe service programs.
3. Establish a $200,000 multi-year pilot project to support medication-assisted treatment in the Cumberland County Detention Center.
4. Explore options to build or lease space for a residential substance use facility, a recovery community center and transitional housing.
Stakeholder meetings came up with the following priorities: recovery support, housing and early intervention coupled with addiction treatment. Also, some meetings identified Narcan as a life-saving and critical resource.
In other business, Fort Bragg Garrison Commander Col. John Wilcox is scheduled to brief the board on issues on Fort Bragg. Wilcox assumed command of the garrison in June. The board also is scheduled to hold public hearings for seven rezoning applications.
The board also is scheduled to hold a closed session to discuss economic development, real property acquisition and personnel matters.