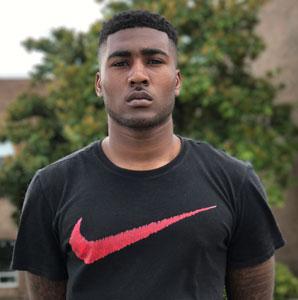 2016 record: 7-5 | Coach: Bill Sochovka
Top returners: Malik Daniels, 5-10, 290, Jr., DT; Tyrquie Williams, 5-11, 210, Jr., LB; Luis Rivera, 5-11, 225, Jr., DL; T.J. McKinnon, 6-2, 185, Sr., LB/DE; Dominic Roberto, 5-11, 210, Jr., LB; Lavonte Carter, 5-10, 180, Sr., WR/QB/RB; Jikeese Hernandez, 5-10, 280, Sr., OT; Fred Potts, 5-10, 250, Sr., OL; Rowdell Robinson, 5-11, 170, Sr., WR; Deon Buchanan, 5-11, 240, Jr., OL.
Top newcomers: Jordan Ferguson, 5-10, 165, Sr., DB; Isaiah Potts, 6-2, 250, Fr., DL; Ethan Ward, 5-9, 170, So., RB; Jamal Hill, 6-2, 250, So, DL.
Team strengths: Skill positions on the offensive side as well as returning offensive line. On defense, it's the defensive line.
Team concerns: Inexperience in the secondary. Replacing two linebackers. Filling the quarterback spot as veteran Julian Hill recovers from a knee injury.
Coach's comment: The key to our success will be relying on talent in our returning offensive players and the quick maturity of our secondary (players).
PHOTO: Top Returner Lavonte Carter