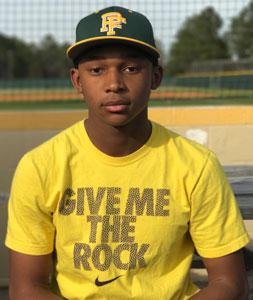 Terry Sanford, Pine Forest and Fayetteville Academy all enjoyed good soccer seasons a year ago. The way things look on paper, they're likely to do it again this year.
Terry Sanford did lose so me key players to graduation, but head coach Karl Molnar thinks there is potential on this year's Bulldog squad.
"We've got a little bit of time to get these guys on the same sheet of music,'' Molnar said. "Jared Miller is coming back. He had phenomenal years as a freshman and sophomore. And we've got the regional goalkeeper of the year back in Thomas Rogers. So we've got some pieces there.''
Molnar expects the Bulldogs will be underestimated by all of their opponents, and agrees they should be. "We're very young,'' he said.
Pine Forest coach Isaac Rancour expects his team to benefit from a gradual maturing process. "We've got a good group of seniors coming back and we're pretty heavy with juniors this year,'' he said. "I think we're really well-rounded. We're looking for everyone to step up and fulfill their responsibility.''
The versatile Isaiah Bennett, who is also a star baseball player for the Trojans, leads the group of returners for Rancour.
"I think we're going to have a good year if we can reach that potential,'' Rancour said.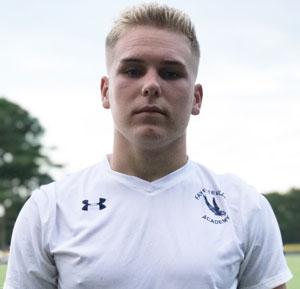 Fayetteville Academy coach Andrew McCarthy rarely rebuilds but frequently reloads. Although he's got a young team, this looks like one of those reloading years.
"Drayton Smith has been with us two years,'' McCarthy said. "He's a tough kid, a hard-working kid. He's going to be a captain.''
Victor Jones is also in his second year with the Eagles. "He's worked hard on his fitness and looks like a different player,'' McCarthy said. "We're expecting big things from him.''
Freshman Hudson Zeisman has been leading the offense early for the Eagles. "He'll get after it and always gives it 100 percent,'' McCarthy said.
Cortez Herring has been playing for a club team in Raleigh and has made a lot of improvement. "Technically he's fantastic,'' McCarthy said. "If he just pushes a little more he could be a real big-time player.''
PHOTOS: (Top to Bottom : L-R) Isiah Bennett, Drayton Smith & Hudson Zeisman