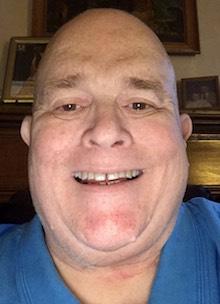 You may have heard that the N.C. High School Athletic Association is going to use MaxPreps rankings to help break ties for berths in this year's state football playoffs.
I support the idea because the rankings are computerized, don't rely on human emotion and provide a results-based yardstick to put the teams in some sort of order.
Unemotional, yes, but entirely accurate not so much.
Here's an example. As of Wednesday, you know who the No. 386 football team in the state of North Carolina was according to MaxPreps?
Fayetteville Academy.
The Eagles have NEVER had football since the school's opening in the 1970s, although athletic director Chip Bishop was a good player in his day at Terry Sanford and once ran a pass back 102 yards for a touchdown.
I spoke with N.C. High School Athletic Association commissioner Que Tucker about glitches like that earlier in the week and she said the association is aware of them.
"If people are looking at MaxPreps and see things like this, which I hope the membership will do, I hope they'll call us,'' she said. "We need to work through things but they've been good partners when we bring things to their attention.''
At No. 386, it's not likely the Academy's ranking will influence the standing of any real schools that are jockeying for playoff berths, but it's still good to be aware of mistakes like this to make the process as accurate as possible.
And if they are No. 386 with no team, imagine how good Fayetteville Academy could be if they really had one?
The record: 43-10
Missed on a couple of big wins by Pine Forest and Seventy-First to drop the record for last week to 7-2. That ran the season total to 43-10, still above the 80 percent threshold at 81.1 percent.
Douglas Byrd at Cape Fear - Another haves vs. have nots encounter. The Colts keep rolling while Byrd seeks that elusive first win.
Cape Fear 31, Douglas Byrd 8.
Westover at E.E. Smith - This is way more than the traditional battle of the bands between the schools. Smith is on a hot streak while Westover has fallen short in some nail-biters. Smith gets the edge but can't afford to overlook the Wolverines, who have a potent offense.
E.E. Smith 28, Westover 21.
Gray's Creek at Terry Sanford - I don't like the Bears' chances of getting their first win against a good Terry Sanford team.
Terry Sanford 30, Gray's Creek 10.
Jack Britt at Lumberton - The Buccaneers should be able to rebound from the lopsided loss to Scotland last week.
Jack Britt 29, Lumberton 12.
South View at Pine Forest - This is basically a playoff game as both teams need to beat all their 4-A opponents in the Patriot Athletic Conference in order to clinch a playoff berth. I think South View's passing is going to be a problem for the Trojans.
South View 24, Pine Forest 18.
Seventy-First at Hoke County - The Falcons need to avoid coming into this one flat after a big win at Pinecrest last week.
Seventy-First 29, Hoke County 12.
Open date - Trinity Christian.
Other games
Village Christian 22, Wake Christian 7.
Raleigh Ravenscroft 30, Fayetteville Christian 6.
--
Earl Vaughan Jr.
Sports editor
Up and Coming Weekly
NCHSAA Hall of Fame 2017
Two-time winner NCHSAA Media Award
Fayetteville Sports Club Hall of Fame 2012