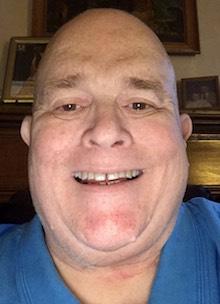 You've probably heard the Cumberland County Board of Education voted earlier this week to retain the requirement for students taking part in extracurricular activities to maintain a minimum of a 2.0 grade point average to be eligible.
That's higher than the threshold required by the N.C. High School Athletic Association, of which all the public high schools in Cumberland County are a member.
The NCHSAA only requires that students pass a minimum load of courses to stay eligible. The 2.0 rule is a higher standard to which all school systems in the state aren't held. It should be noted that if any high school athletes have aspirations of playing at the college level, the NCAA requires a 2.0 average in core courses.
Never let anyone accuse me of standing against higher academic standards for all of our students. School is for learning. Sports are a nice, if important, sidelight, but if you don't make grades your odds of success later in life aren't good.
What I'd like to propose is this. Since many other school systems in our state don't think 2.0 is a fair minimum standard, I call on the NCHSAA to take up the banner and get it done. It's not fair to Cumberland County coaches and athletes who have teammates sidelined by academics that could be helping them
on Tuesday
and
Friday
nights, while other school systems not as worried about academic success let their marginal academic star athletes wear uniforms and play.
We have numerous people with Cumberland County ties who have past and present connections to the NCHSAA Board of Directors. This is the body of the NCHSAA that makes the rules, and they meet twice a year, once in December and again around April or May. Cumberland County Board of Education, reach out to these people that are from our county that know the folks in Chapel Hill and let's work the phones, go to meetings and get this done.
As the late, great Charlie Adams was fond of saying, we want our athletes competing on an even playing field, and until every school system requires 2.0, that's not happening.
Let's do it.
The record: 58-12
I wouldn't have picked Jack Britt's win over Richmond Senior in a million years, so that's a missed prediction I'm not losing any sleep over. Congratulations to the Buccaneers for a statement win in Brian Randolph's first season as head coach.
The record for last week was a solid 8-1, pushing the season total to 58-12, 82.9 percent. With the games on this week's schedule, holding serve will be a challenge.
South View at Cape Fear - I know the Tigers are stinging after losing their first game to E.E. Smith last week. Things don't get better this week against a Cape Fear team that is on a roll but showed some flashes of average in last week's win against Westover. Both have something to prove this week, and I think Cape Fear will find a way.
Cape Fear 28, South View 21.
Douglas Byrd at Overhills - I'd like to forecast a win for the Eagles this week, but I think Overhills is simply playing better at this point.
Overhills 27, Douglas Byrd 12.
Pine Forest at E.E. Smith - Smith's biggest worry is coming into this one flat. The Golden Bulls did a lot of deserved celebrating after beating South View, but Pine Forest is no walkover, and Lavonte Carter is a dangerous running back.
E.E. Smith 29, Pine Forest 20.
Jack Britt at Purnell Swett - This is a major trap game for Britt. The Bucs are still euphoric after beating Richmond Senior, but Swett didn't get off to an unbeaten start by accident and is capable of quickly bringing the Buccaneers back to earth.
Jack Britt 20, Purnell Swett 18.
Seventy-First at Scotland - The formula for a Seventy-First win is simple. Try to keep Zamir White from having a 200-yard night on the ground and exploit the Scotland secondary by Kyler Davis and Reggie Bryant connecting frequently. Easy to say but about as easy as avoiding an alligator's bite by pulling all his teeth.
Scotland 22, Seventy-First 21.
Westover at Terry Sanford - The Wolverines clearly have defensive problems, and they won't be helped by a Terry Sanford offense that is getting more balanced between run and pass.
Terry Sanford 30, Westover 12.
Open date - Gray's Creek, Fayetteville Christian.
Other games -
Village Christian 30, North Raleigh Christian 8
Trinity Christian 20, Raleigh Ravenscroft 14