GIRLS
Coach: Nattlie McArthur
Top returning players: Lauren Moore, 5-8, Sr, G/F; Brianna Lord, 5-4, Sr., G; Kenzie Wilburn, 6-0, Jr., C; Mikayal Jones, 5-8, So., G.
Top newcomers: Skylar Arakaki, 5-4, Jr., G; Kayla Bridges, 6-1, Jr., C.; Ashara Hayes, 5-9, Fr., F.
Coach's comment: "I am very excited about this season. We have a core of young ladies that know our system and will be able to assist the new players. We are looking forward to competing at a high level each and every night.''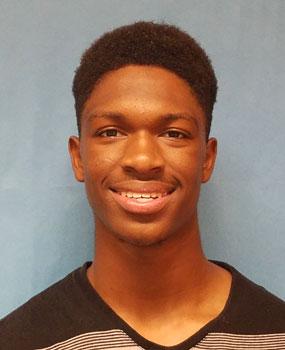 BOYS
Coach: Isaiah Walker Jr.
Top returning players: Barry Elliott, 6-0, Sr., G; Brandon Hayden, 6-3, Jr, G; Calvin Washington, 6-5, Jr., F; Israel Hill, 6-3, Jr., F; Kenan Keys, 6-2, Jr., F.
Top newcomers: Jordion Fox, 6-4, So., F; Greg Maddux Velez, 6-4, So., F; Langston Davis, 6-2, So., F..
Coach's comment: "We return five guys that played major minutes last year on a team that finished 11-15. We lost six of those games by a total of 19 points. Although we are still extremely young – Barry Elliott will be the only senior in the starting lineup – we feel experience will help us as we prepare for a tough schedule."
PHOTOS: (T-B) Lauren Moore, Israel Hill