GIRLS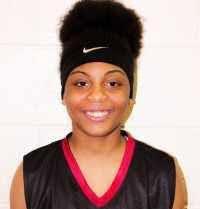 Coach: Kelvin Mills
Top returners: Makayla Kimble, 5-7, Jr., G; Dakota Thompson, 5-10, Sr., C.
Top newcomers: Azeris Thomas, 5-9, Fr., G/F; Kaylee Kiebler, 5-9, Fr., F.
Coach's comment: "We return two starters, Kimble and Thompson, both team captains, and a good 3-point shooter in Gabi Wilson. We opened the season with two players injured, and we need them to give us a lot of minutes. We hope to have them back by Christmas. We need to hit the ground running and come together quickly as a team. We are young, and in one of the most competitive basketball towns in the state, it will be a challenge for the girls every night we take the court.''
BOYS
Coach: Kurtis Darden
Top returners: Chris Dodoo, 6-7, Jr., F; Derrick Quansah, 6-11, Jr., F.
Top newcomers: Trevino McCrae, 6-0, Jr., G; Junub Chuol, 6-3, Sr., G; Khauth Gatkuoth, 6-6, Jr, G; Ahmad Baker, 5-11, Jr., G; Harry Miles, 5-8, Jr., G.
Coach's comment: "This year's team should be very competitive. We should be very strong defensively and hope to improve with each game throughout the season.''
PHOTOS: (Top, L-R:Girls' basketball coach Kelvin Mills & Top returner Makayla Kimble / Bottom, L-R: Boys' basketball coach Kurtis Darden & Top returner Derrick Quansah)