Katy Beasley
Terry Sanford • Sophomore •
Tennis
Beasley has a 4.0 grade point average. She was the No. 4 singles player on the Terry Sanford team. She is active in a number of organizations, including Tri Chi, Key Club, Friends Club, Go Club and the Fellowship of Christian Athletes. She's in the Hay Street United Methodist Church youth group and volunteers at the Fayetteville Animal Protection Society.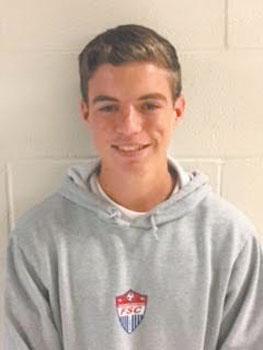 Connor Sykes
Pine Forest • Junior •
Soccer Sykes has a 4.0 grade point average. In addition to playing soccer at Pine Forest, he's active in the Student Government Association and Academy of Emergency Medical Science.