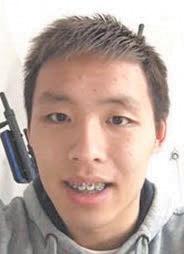 Even when school's closed, most high school athletes can find a place to practice on their own, either alone or with teammates, to stay sharp and maintain conditioning.
But in one Cumberland County high school sport, swimming, that freedom to practice isn't a given. There are no local indoor public swimming pools open all year, and the one where local swimmers currently practice and compete at Fayetteville State University was shut tight during the Christmas break.
That meant standout swimmers like Zizhou Lu of Gray's Creek and Adrienne Stevens of South View had no place to practice. That's part of the reason the best swimmers from the county have had a problem competing evenly with their counterparts from other parts of the state who have better access to public pools.
"With more access to pools you'd have more swimmers,'' said Gray's Creek swimming coach Rick Kaiser. "You can do some weight room stuff as far as pushing off walls and a little upper body work, but for the most part, it's a different type of exercise. Pool access is huge for developing the swimmer.''
Despite problems with getting into the pool for enough practice time, both Lu and Stevens have established themselves among the top swimmers from Cumberland County this season.
Lu, a junior, has been swimming for seven years. He got into it mainly for fitness but soon improved and began swimming competitively. "It became like a passion,'' he said. His favorite events are the 50-, 100- and 200-meter freestyle.
"It's like it's its own world,'' he said of swimming. "You don't have to worry about other stuff during the time you swim. It's like stress-free.'
Stevens got into swimming about eight years ago when her grandfather took her for lessons; she quickly became hooked. The 100- meter fly and the 200 individual medley are her favorite events.
"I've definitely worked on speed and trying to see how I can go faster and longer distances,'' Stevens said. "I'm practicing hard every day, being motivated and having the right mindset.''
John McConnell is in his first season as head coach of the South View team and said Stevens is a better swimmer than he is a coach.
"She swims all the strokes perfectly and is a very strong swimmer,'' he said.
Lu and Stevens, along with all the other swimmers from Cumberland County, are gearing up for the postseason stretch of competition in swimming.
The final Patriot Athletic Conference meet of the season is scheduled Jan. 25 at the FSU pool.
Following that, for those that qualify, the 3-A and 4-A regional meets will be held at the Greensboro Aquatic Center Feb. 2-3, and the state championships will be the weekend of Feb. 8-10.
The 3-A meet will be Feb. 8, 4-A Feb. 10, both at the Triangle Aquatic Center in Cary.
McConnell agrees with Kaiser that for Cumberland County to have a serious shot at winning individual state titles, better access to swimming facilities is a must.
"We need to get a dedicated aquatic center,'' he said. "We can't keep borrowing pools here and there.''
Photos L to R: Zizhou Lu; Adrienne Stevens