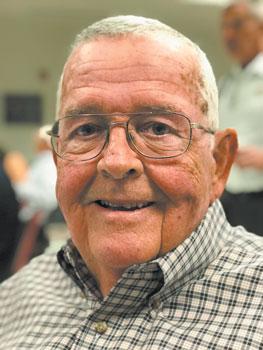 Temporarily removing players who are wearing improper equipment from the game is the biggest change for high school football rules this fall.
The National Federation of State High School Associations recently announced the changes in the rules made by its football rules committee, which met in January.
Under the new rule, players found to be missing proper equipment or not wearing it properly have to be removed from the game for at least one down. The exception to the rule is if the improper equipment is the direct result of a foul by an opposing player.
In a related change, the head coach must confirm all of his players are legally equipped and won't use illegal equipment during the game.
The same penalty for violating the rule remains in effect, an unsportsmanlike conduct call on the head coach.
On free kicks and scrimmage kicks, a new penalty option was added, allowing the receiving team to accept a five-yard penalty from the succeeding spot.
Another change clarifies that the defenseless player rule no longer applies to the passer until a forward pass is thrown. Once a pass is thrown, the passer is considered defenseless until the play ends or the passer participates in the play, like becoming a blocker.
Neil Buie, regional supervisor of football officials for the Southeastern Athletic Officials Association, isn't surprised the rule changes weren't extensive this year.
"I don't think they want to come out with anything major multiple years in a row,'' he said. "We did the targeting thing. Let's let that sink in and let the officials get used to it. The next thing you may see is to eliminate all blocks below the waist. That's knee injury city.''
There has been much publicity lately about a national shortage of officials. Buie said it hasn't reached crisis proportions in North Carolina as far as he knows, but there is always a need for good officials at the high school level.
What Buie fears is officials who get needed indoctrination to officiating in the recreation leagues are being scared off by disrespectful behavior on the part of parents.
The recreation level is important to officiating because Buie said it's hard for new officials to break in at the high school level. "It's got to start at the recreation level,'' he said. "Having officials better paid, treated better and protected.''
Photo: Neil Buie, regional supervisor of football officials for the Southeastern Athletic Officials Association