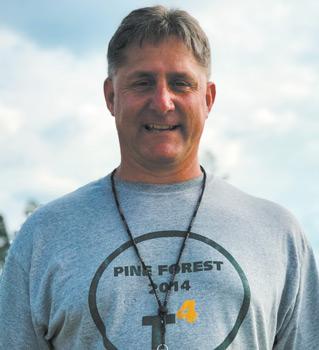 When Pine Forest football coach Bill Sochovka had his team fill out goal sheets in February, most of them listed winning the state championship as a priority.
Sochovka asked them to take it a step further, telling them it was fine to want to win the title, but better if they listed ways as a team they can make it happen. "Having that goal is great, but knowing the plan to get there is more important, everybody being on the same plan,'' he said.
Sochovka feels that so far, this year's team is more focused. "We have a lot of guys who are more team players, playing both sides of the ball, not afraid to step up and do things they haven't done before,'' he said.
He cited quarterback Richard McEachern Jr. as an example. The Trojans are changing to a 4-2-5 look on defense, and McEachern is being moved to free safety because he's smart enough to handle the switch, Sochovka said.
"That says a lot about him being a senior, being able to step up and make a difference,'' Sochovka said. "Sometimes you get a kid at his age that says, 'No, I'm a quarterback and I don't want to do both.' He's willing to do that.''
One area where the Trojans need work is the offensive line. Sochovka said he fired his old offensive line coach, himself, and brought in Andy Karcher from Triton.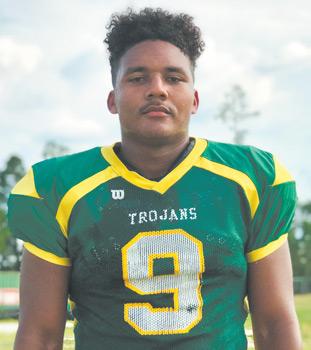 He thinks the 4-5-2 defensive alignment fits his personnel better. Last year's offense found itself running the ball, and he plans to stick with that same philosophy this fall with returning running back and outside linebacker Dominic Roberto leading the way.
Roberto saw limited action at running back behind all-conference selection Lavonte Carter, rushing for 177 yards and two touchdowns.
"He's got a lot of hard offers from Southern Conference and Big South teams,'' Sochovka said. "Furman likes him at running back, Elon likes him at linebacker.''
Another player who's had a good spring is slot receiver D.J. Jones, Sochovka said. Jones caught 14 passes for 246 yards and three touchdowns last season.
Roberto said the main thing the Trojans need this fall is leadership on the field and he hopes to provide some of it. "I've got to come out here and lead the team, guide them,'' he said.
"I think if we work hard and condition hard, we can compete with anybody.''
PHOTOS: (T-B) Bill Sochovka & Dominic Roberto