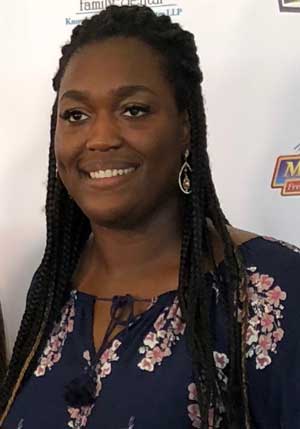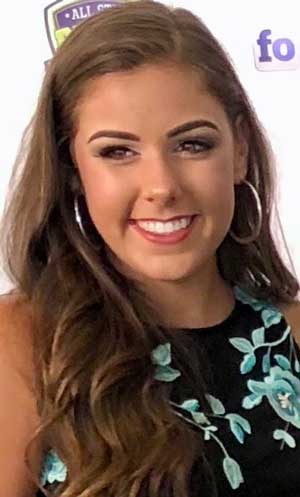 As good as Cape Fear was in volleyball last season, coach Jeff Bruner doesn't think it's being too optimistic to say his Colts could be even better in 2018.
After a record-setting 2017 campaign that saw Cape Fear roll to a 26-4 record and advance to the third round of the North Carolina High School Athletic Association 3-A playoffs, the Colts are off to a 5-2 start this season, including 4-0 halfway through the first round of games with league opponents.
What makes Bruner so positive about this season is he's got five seniors on the court, one of the most experienced teams he's ever fielded.
"We are molding the girls together and we really like our look,'' he said. "Our goal has always been to improve each year. Last year, we made the third round (of the state playoffs). This year's goal was fourth round or more.''
Anchoring the middle for Pine Forest this season are seniors Lauren Adams and Techiera Matthews.
Adams was the Patriot Athletic Conference Player of the Year last season. She led the public schools in Cumberland County in kills with 363 and was third in aces with 86.
"She does it all for us,'' Bruner said. "She's the complete player. Once again, we're trying to figure ways to use all her talents this year.''Adams is picking up a new role for the Colts this year, helping out at the setter position. The setter in volleyball is like the quarterback in football or the point guard in basketball. All the offensive plays run through the setter position, so communication and coordination with the rest of the team is critical to success.
"We had a pretty successful year last year, so we have to connect and get everything back rolling on the good path like we have,'' Adams said. "We all have strong points." She summarized that she and her teammates are focusing on taking advantage of the team's various strengths while also working to improve weaknesses.
Another key returner is senior Techiera Matthews. Matthews is the sister of former Cape Fear football standout Chris Matthews. Last season, Matthews was second in the county in kills with 302 and fourth in blocks with 63.
Matthews plays in the middle for Cape Fear and has become one of the team's most dominant players. "When she's on, she really has become the person the team is looking to right now to get a kill,'' Bruner said. "She's become a student of the game and more of a leader.''
Matthews said the team is trying to reconstruct itself as it gets used to Adams and Margie Horne at the setter position.
"Losing a setter is big for our team,'' Matthews said. "We're trying to find the groove we were in last year and get us back to where we were.''
Winning the conference again won't be easy. Although they are unbeaten in league play so far, Cape Fear has four conference opponents, Gray's Creek, Pine Forest, E.E. Smith and Terry Sanford, just one game behind them in the loss column.
"To get to the next level, we're going to have to work harder,'' Matthews said. "With six seniors, we feel we have a strong team, a very developed team. I feel we can go farther with as much leadership as we have.''
Although Bruner feels good about the way the team has started in conference action, he knows nothing is guaranteed since they'll face the whole league for a second time through the schedule.
"As long as we're putting our best foot forward, we're happy with the result,'' he said. "I don't think we're there yet. We have a lot of room to improve the next go around.
"We're looking for and striving for a conference championship. Every time we practice, we're practicing for the fourth-round (playoff ) type teams."
Bruner thinks what defines a championship team is identifying its weakest link. When you reach a point that a weakest link can't be defined, that's when he feels you know a team is championship-ready.
His other goal for this Cape Fear team is not to be predictable. "We don't want another team to come in and know what Cape Fear is all about,'' he said. "We want them to come in and be confused, feel like they are getting hit from all directions. When we get to that point, we'll be happy with whatever result comes.''
Photos L to R: Techiera Matthews, Coach Jeff Bruner, Lauren Adams