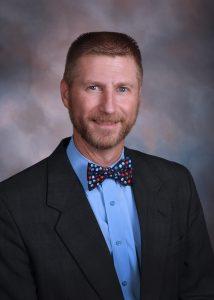 You've got to love a high school principal who goes all in to support his school's athletic program.
Tom Hatch at Terry Sanford High School definitely falls into that category, and he'll be proving it Friday night when Terry Sanford hosts Douglas Byrd for its annual homecoming game.
Hatch is going to bring the game ball to the Terry Sanford football field Friday night, and he'll have some help doing it.
He'll be tandem jumping with the U.S. Army's Golden Knights parachute team.
You'll need to get to the stadium well ahead of the scheduled 7:30 p.m. kickoff to watch the show.
According to the timetable provided by the Golden Knights, the first jumper will exit the airplane over the Terry Sanford field at 6:35 p.m.
The plane will circle and Hatch and the rest of the team of jumpers will exit at 6:40 p.m
Everybody should be on the ground and exit the field by 6:50 p.m.
Best wishes to Hatch and the Golden Knights on a great jump, and kudos to him for doing his best to promote his school.
The record: 39-14
I was 7-1 during that bumpy stretch of makeup games over the last several days. The only miss was Gray's Creek's huge upset of Cape Fear.
The record for the year is 39-14, 73.6 percent.
Now that some order has been restored let's hope we stay on schedule the rest of the season.
• Westover at Cape Fear - Rare to be talking about Cape Fear facing a rebound game but that's what the Colts have after their unexpected Monday loss to Gray's Creek. The race for the top 3-A berth in the Patriot Athletic Conference is wide open and the Colts need to regroup quickly to stay in it.
Cape Fear 28, Westover 14.
• Douglas Byrd at Terry Sanford - Hard not to keep talking about that Gray's Creek win as it has made teams like Terry Sanford major players again in the Patriot Conference chase. The Bulldogs need to be careful tonight and not suffer a homecoming swoon against a Douglas Byrd team that seems to be getting a little better each week and is definitely capable of an upset.
Terry Sanford 29, Douglas Byrd 12.
• South View at E.E. Smith - Looking ahead on the schedule will be South View's main worry tonight as the Tigers have a big home date next week with Cape Fear.
South View 32, E.E. Smith 12.
• Gray's Creek at Overhills - Overhills has been smacked around a couple of times now after a 3-0 start, but they post a serious threat to Gray's Creek, which has to avoid overconfidence after that win against Cape Fear.
Gray's Creek 24, Overhills 12.
• Jack Britt at Richmond Senior - Jack Britt got a big home win in its overtime duel with Lumberton, but I don't like the Buccaneers' chances on the road against a Richmond team anxious to get payback for last year's upset.
Richmond Senior 31, Jack Britt 12.
• Seventy-First at Lumberton - Look for the Falcons to get another comfortable win heading into next week's game with Scotland.
Seventy-First 36, Lumberton 7.
Other games: Harrells Christian Academy 31, Fayetteville Christian 6; Village Christian 24, Sandhills Christian 14; Trinity 37, North Raleigh Christian 8, Pine Forest open
Photo: Tom Hatch