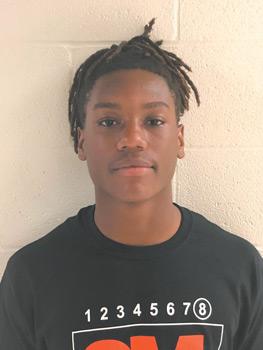 D.J. Jones
Pine Forest • Football/ track • Junior
Jones has a 3.69 grade point average while splitting time between playing football in the fall and running track for the Trojans in the spring.
Jalonni Gadist
Pine Forest • Volleyball/ softball • Senior
Gadist has a 3.13 grade point average. She has 30 digs in volleyball for the Trojans this season.