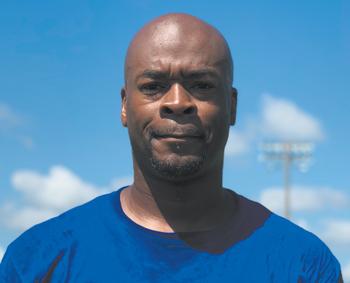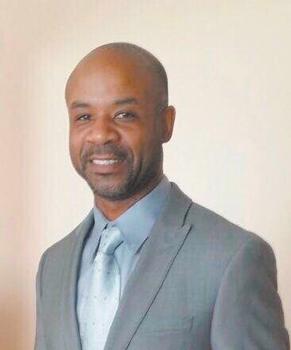 While Cumberland County only has one player on this year's North Carolina roster for the Shrine Bowl of the Carolinas football game, it will have two members of the coaching staff. Westover's Ernest King and South View's Marcus Wall are in Spartanburg, South Carolina, this week preparing the Tarheel team for the Saturday, Dec. 15, kickoff at 1 p.m. against a South Carolina allstar squad at Wofford College's Gibbs stadium.
King and Wall join South View wide receiver Emery Simmons as the representatives of Cumberland County in this year's Shrine Bowl, which as the nation's oldest high school all-star football game is marking its 82nd anniversary.
Also on hand as part of the North Carolina contingent is South View High School student athletic trainer Mariana Blount.
Wall's selection is part of a change in the makeup of the Shrine Bowl staff where assistant football coaches are chosen along with head coaches. Wall will coach running backs in this week's game.
"It's a great honor to be selected, assistant coach or head coach, for the Shrine Bowl,'' he said. "Just to get recognized is a good thing. I'm just glad to be part of the game.''
King is following in the footsteps of his old high school coach, Milton Butts, who was also a Shrine Bowl coach. "You think about how long the game has been going on, what it's for and the money they've raised for kids in need and their families,'' King said. "To join a group of men who have done good things for kids is an honor.''
The game, along with other charities promoted by the Shriners, benefits the Shriners hospitals for handicapped and burned children, who are provided state-of-the-art treatment for their ailments at no cost to their families.
In preparing for this year's Shrine Bowl game, King, Wall and the rest of the North Carolina staff had to deal with a headache caused by the hurricanes that passed through the state this fall.
Because of multiple days of school missed in certain areas, the North Carolina High School Athletic Association had to move the end date for high school football season back a week. That means the Shrine Bowl will be played the same day as most of this year's NCHSAA state championship games.
There are a number of players on the Shrine Bowl roster for North Carolina, who at this writing, are on teams still in contention for the state finals.
That meant the North Carolina coaches had to prepare a list of alternate players to add in should some of the original players picked have to miss the Shrine Bowl for the NCHSAA championships.
Wall, who will coach running backs, said a couple of North Carolina's selections may have to miss the game for the NCHSAA finals. "We would definitely love to have them, but not at that cost,'' he said.
King is confident all the alternates North Carolina has lined up will be capable of stepping in. "They are great ball players as well,'' he said.
The biggest challenge in any all-star game is to get players from different offensive and defensive systems to come together and in barely a week's time learn plays and formations so they can compete effectively in Saturday's game.
The task is made easier by using basic offensive formations while the defense is restricted to simple alignments with no blitzing allowed.
"You can teach kids reads and keys,'' King said of coaching defense. "It's not that hard, especially when the offense can't do so much.''
South Carolina leads the all-time Shrine Bowl series 44-32-4, but North Carolina is on a rare winning streak, taking the last three games, including last year's by a 55-24 score.
This is only the second time North Carolina has won three in a row. The previous time it happened was from 1949-51. The Tarheels have never won four in a row and could do that for the first time in Shrine Bowl history if they win this year's game on Saturday.
Photos: L: Ernst King; R: Marcus Wall