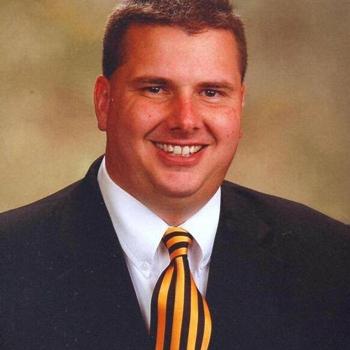 Next summer's Cumberland County High School Football Jamboree will undergo one major change in format. Instead of having two scrimmages in progress during each session, the event will switch to a full-field format with only two teams competing at the same time.
Vernon Aldridge, student activities director for Cumberland County Schools, decided to make the change after talking with coaches and officials and seeing the success of the format at the Battle for the Border scrimmage at Lumberton High School.
"It kind of helps with wear and tear on the field, going full field rather than being on both ends the entire time,'' Aldridge said. "It also allows them to get into more game-like situations and open up their playbook.''
The dates for this year's jamboree are Aug. 15 and 16, with the first day at Seventy-First High School and the second day at Gray's Creek. Since only two teams will be on the field at once in the new format, the scrimmage will start at 5 p.m. with the final scrimmage starting at 9 p.m.
Aldridge said he'll schedule two Cumberland County teams in the final scrimmage so any out-of-town teams competing won't be finished scrimmaging any later than 9 p.m.
The format for each scrimmage session will call for 25 minutes of scrimmage time, a five-minute halftime, then a second 25 minutes, followed by a five-minute break before moving to the next scrimmage session. The 10 Cumberland County senior high schools will again all take part, with the rest of the field yet to be determined.
Pine Forest coach Bill Sochovka likes the new format for the same reasons Aldridge does. Another problem the full-field format will cure is the number of people who are on the field. In the old format, coaches were allowed on the field behind the competing teams.
Going full field will put reserves for each team on opposite sides of the field, and the coaches will be there with them.
"The sidelines were cramped (with the old format),'' Sochovka said. "It's better when you have one team on the sideline.''
The full field will also allow teams that prefer to pass to work on more of their plays.
Neil Buie, supervisor of football officials for the Southeastern Athletic Officials Association, said the officials also don't have to worry about coaches on the field when the action is full field.
"Every time there was a change of possession, you had to blow the ball dead,'' Buie said of four teams sharing the field. "With a turnover, the ball remains alive. It's just like officiating a game, without the kicking part.''
Photo: Vernon Aldridge