Adrian Davila- Ramirez
Douglas Byrd • Baseball/Indoor track/ Cross country • Senior
Davila-Ramirez has a 3.5 grade point average. He is a battalion commander in junior ROTC. As a member of Delta Phi Iota, he volunteers in the community. He is captain of the Douglas Byrd drum line and is student body treasurer. He has enlisted in the National Guard.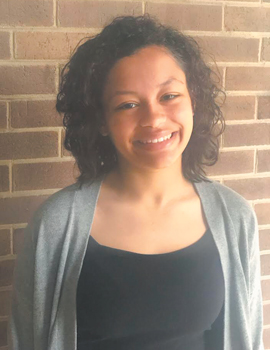 Stephanie Davila- Ramirez
Douglas Byrd • Softball/Cross country • Sophomore
Davila-Ramirez holds a 4.2 grade point average. She currently serves as the sophomore class president. As a member of Alpha Omega Rho, she participates in community service both at her school and at Second Harvest Food Bank.