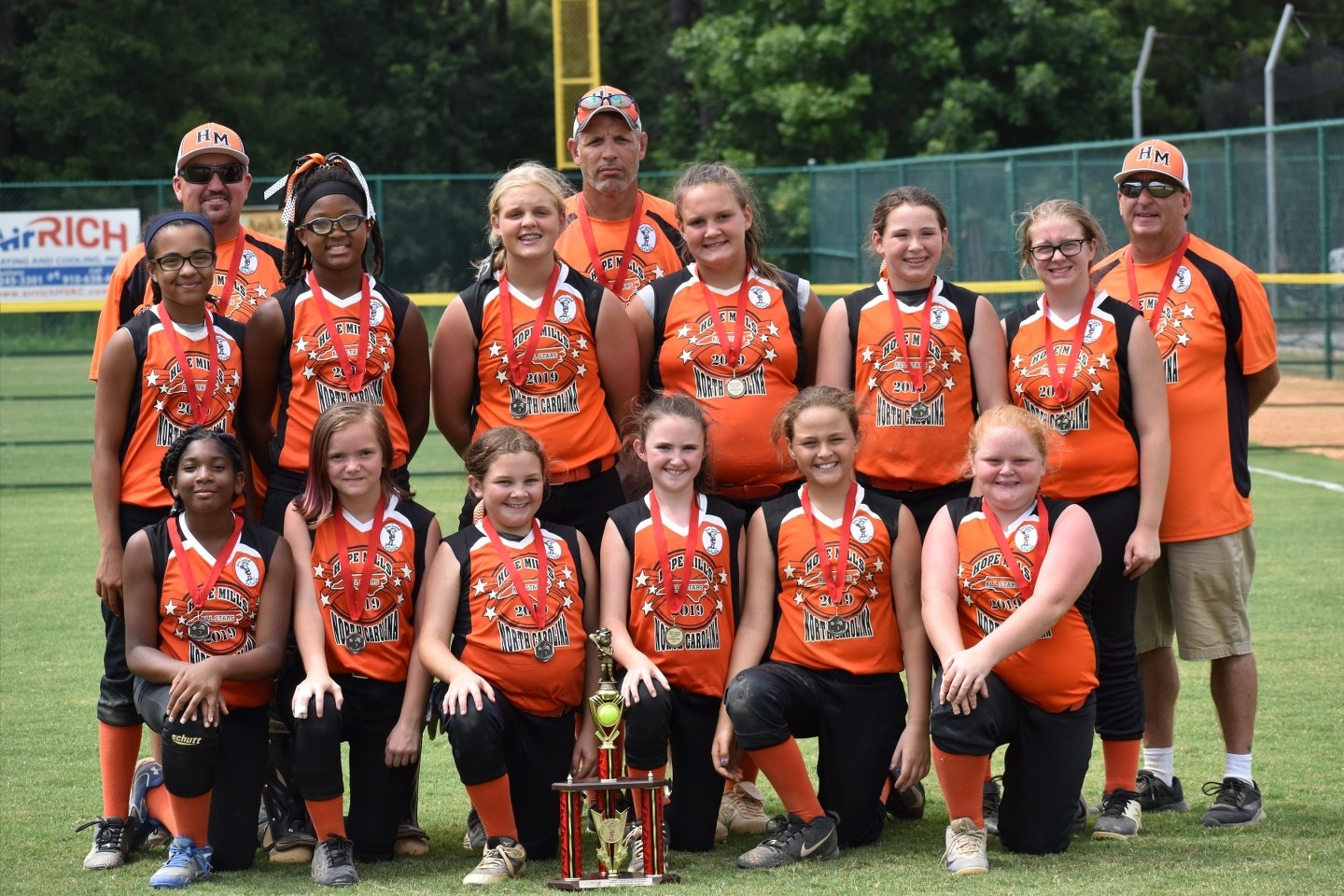 Of the four Hope Mills teams headed to a Dixie Youth World Series over the next several days, the one with the biggest challenge is the 12U Ponytails softball squad.
That's because they just captured their state title last week and have had the shortest time to raise money to help cover the nearly 13-hour trip plus lodging and food for the 12 players on the team and their coaches and families coming along.
"My biggest concern is some of the families having to bear the financial burden after having a short turn from having to be in Wilmington for a week,'' said head coach Steven Welsh. "Competition wise, I put this team up against anybody else.''
The team has relied on its ability to play well together during the run through the district and state tournaments, Welsh said.
The top offensive stars are catcher Jordynn Parnell and third baseman Kaylee Cook.
Parnell has a .731 batting average with six runs batted in while Cook is hitting .550 with 13 runs batted in.
Paige Ford and Annie Ratliff head a deep pitching staff for the Hope Mills team. Ford has recorded 13 strikeouts in 14 innings while Ratliff has 18 strikeouts in 12 innings.
Welsh said the team's biggest strength may be defense. "They are a very tough team to score on,'' he said.
The town of Hope Mills is having a sendoff Wednesday at 5 p.m. for all four Dixie Youth teams that will be headed to World Series play.
The event will be held at the field at Municipal Park immediately behind the Parks and Recreation Building.
There will be live raffles for gift coupons from local businesses along with a 50/50 drawing to help raise money for the trip.
"I'm really excited for these young ladies,'' Welsh said. "They've played superb and hard to get here. I'm just excited for these girls to play on a stage of this magnitude at this age.''
Front row (left to right): Saniyah Leach, Alexis Walters, Annie Ratliff, Ruby Minshew, Madalyn Clark, Kayleigh Brewington
Second row (left to right): Jamya Harris, Jordynn Parnell, Hannah Welsh, Paige Ford, Kaylie Cook, Carly Bailey
Back row (coaches left to right): Tadd Minshew, Steven Welsh, Chris Bailey